Laura Jorden explores what the cast of Lost has been up to since the end of the series…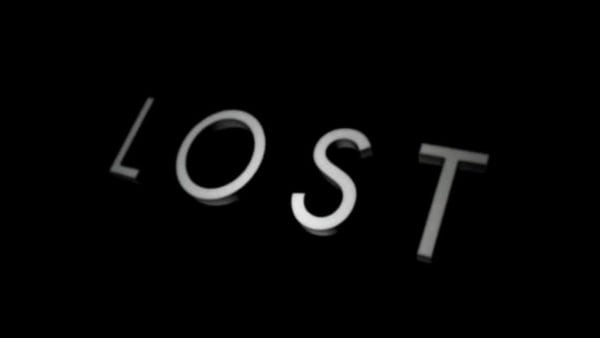 On September 22nd 2004, Oceanic Airlines Flight 815 crash-landed on a mysterious tropical island and television drama as we knew it would never be the same again. Lost was the gripping tale of how these passengers survived and who they were before that flight – but if it hadn't been for the determination and vision of one man, that historic flight would never have taken off.
ABC Chairman Lloyd Braun pitched the Cast Away meets Survivor idea in 2003 and after a few bumpy starts (rejecting a pilot script from Spelling Productions writer Jeffery Lieber retitled Nowhere) Braun eventually gave the project to J.J. Abrams – who'd already delivered his network the smash hit espionage thriller Alias – and Crossing Jordan writer/producer Damon Lindelof. Braun greenlit their $12 million plus rough outline pilot but executives at ABC's parent company Disney were not on board. Thankfully Braun pushed on regardless, saying "If we are pregnant enough they won't shut us down."
They didn't shut them down but they did fire Braun for green lighting such a risky and expensive project. Of course, when Lloyd Braun's vision was well and truly vindicated, as Lost went on to be a global, multi award winning 121 episode phenomenon, ABC asked Braun back but he declined as he'd already moved onto original internet giants Yahoo (Braun did manage to stay part of future episodes, as he's the voice that narrates "previously on Lost").
It's been ten years since that contentious two-part series finale, simply titled The End, and thanks to all six seasons being available on Amazon Prime, I recently re-watched this groundbreaking show from the 100th episode, and was struck by two things:
1) Lost has aged brilliantly; it's still compelling, original and exceptionally paced with it's mind-melting mix of sci-fi, key flashbacks – forwards – sideways, memorable characters, supernatural intrigue, and that lethal black smoke monster.
2) I wondered what that phenomenal ensemble have been doing since Lost ended in 2010. With one of the most diverse and largest main casts in TV history, there's no way to list all of them, but here's a bite sized rundown of what a dozen of those key Islanders have worked on in the decade following Lost (and pologies in advance if you favourite didn't make this shortlist).
Matthew Fox / Dr. Jack Sheppard
Originally set to die in the pilot episode and be played by Batman superstar Michael Keaton, Dr. Jack thankfully survived and with Matthew's considerable talent and charisma, this man of science and reason quickly became the show's heroic lynchpin. Jack's surgical skills also came in handy during a few of the life threatening episodes and incidentally, as the cast was so vast, Jack is the only character to have met all the other main characters throughout the show.
Since Lost
Matthew appeared in Neil LaBute's 2011 West End play In a Forest Dark and Deep with Olivia Williams, transformed in 2012 to become the villain Picasso in Tyler Perry's film Alex Cross and, after a notable cameo in Brad Pitt's World War Z in 2013, starred in his last film to date Extinction in 2015. Accomplished photographer Fox has made no secret of the fact that after Lost he was "done with television" and this Party of Five alumni has so far unfortunately stayed true to his word.
Evangeline Lilly / Kate Austin
After being encouraged by a friend to audition and believing the Blue Lagoon-esque script would "at best be a mediocre TV show" Evangeline beat over 75 other actresses to the role. Originally to be the group leader if Jack had died, protective and passionate Kate still developed into a captivating leading lady.
Since Lost
Evangeline has starred in two of the biggest film franchises of all time, as Tauriel in The Desolation of Smaug and The Battle of the Five Armies from The Hobbit series, then as Hope Van Dyne a.k.a. The Wasp in three Marvel hits, Ant-Man, Ant-Man and the Wasp and Avengers: Endgame. Not content with topping the movie tree, Lilly is also a children's author with her book series The Squickerwonkers from 2013.
Terry O'Quinn / John Locke
A veteran actor of film and TV, Terry was the only star that didn't need to audition, as he'd just finished playing FBI Asst. Director Kendall in J.J. Abrams' previous smash Alias. From that first toe twitch and shock at being able to walk again after four years in a wheelchair through to his final scene, John Locke was the key to Lost. A man of faith and mentor to his fellow survivors, John's determination to understand his destiny, and the Island's secrets drove the show, and O'Quinn's enigmatic skill and giving all he had to that role cemented Locke as one of the most compelling TV characters of all time.
Since Lost
Terry joined co-stars Daniel Dae Kim and Jorge Garcia on Hawaii Five-O in a recurring role as Commander Joe White from 2011-2018. In between, he starred as Gavin Doran, mysterious billionaire in ABC's 2012 supernatural drama 666 Park Avenue, Sam Chapel, head of LAPD Gang Task Force in Fox's 2014 Gang Related, Tom Tavner, a Director of Intelligence for both seasons of comedy drama Patriot, and as Howard Hargrave in The Blacklist: Redemption, 2017's short lived spin off from acclaimed long running thriller series The Blacklist. From 2018 he was Wesley Walker, a Texas Ranger in Neo Noir thriller Perpetual Grace LTD, and played Richard Kindred in the recently cancelled 2019 mystery thriller Emergence.
Jorge Garcia / Hugo 'Hurley' Reyes
Comedian Jorge had the part of Hugo created for him after an unsuccessful audition as Sawyer. This unlucky lottery winner became the soul and funny bone of the Island; his big heart and intriguing abilities as the seasons progressed proved the creators were totally right to make a spot for this lovable dude on Flight 815.
Since Lost
After a 2011 cameo in Fringe (another hit production from Lost co-creator J.J. Abrams), Jorge became Dr. Diego Soto for J.J.'s one-season wonder Alcatraz before returning to island living as fan-favorite Jerry Ortega in Hawaii Five-O from 2013 -2020, as well as parts in Kevin Hart's The Wedding Ringer and Adam Sadler's The Ridiculous 6 during 2015. Jorge can currently be seen playing Memo in Netflix's first Chilean original movie Nobody Knows I'm Here.
Josh Holloway / James 'Sawyer' Ford
Originally a suave suited con-man, Sawyer was almost played by Lost's Dr. Jack, Hurley and Charlie but, when producers saw Josh Holloway's brooding frustration (reportedly forgetting a line, swearing and kicking over a chair in his audition) they re-imagined their anti-hero and Josh became the darker macho southerner we all loved to hate/love as the hidden layers of Sawyer were revealed.
Since Lost
Josh switched con jobs for law enforcement playing a series of agents: Trevor Hananway from IMF, in J.J. Abrams's 2011 Mission: Impossible – Ghost Protocol, ex Delta Forces operative Gabriel Vaughn in cyber action series Intelligence, and Will Bowman, former Army Ranger and FBI special agent for three seasons of Colony, the 2016 dystopian sci-fi from Lost producer Carlton Cuse. This year he's playing manipulative antagonist and hedge fund manager Roarke Morris in season 3 of Kevin Costner's Neo Western drama Yellowstone, which Josh confesses to be his" favourite show on TV".
Elizabeth Mitchell / Dr Juliet Burke / Dr Juliet Carlson
Well known from multiple movie and TV appearances including a recurring role on season seven of ER, Elizabeth joined the show in season three as pioneering fertility specialist Dr Juliet. Reserved in nature and occasionally ruthless Elizabeth's sensational delivery of Dr Juliet quickly made her an integral part of Lost.
Since Lost
Elizabeth's been busy! She battled lizard aliens as FBI Counter Terrorism agent Erica Evans in sci-fi reboot V, teamed back with J.J. Abrams for 43 episodes of Revolution as mildly psychotic Rachel Matheson (reuniting with Lost actors Jeff Fahey aka Frank and Mark Pellegrino aka Jacob, who both guest starred in his Emmy winning sci-fi), cast a spell in a majestic guest role as the enchanting Ingrid The Snow Queen on Once Upon a Time, then left fantasy sci-fi for the lead role as Carrie Strand in the final season of the international crime drama Crossing Lines in 2015 (working with acting legend Donald Sutherland was said to be one of her main reasons).
Mitchell returned to sci-fi as stealthy Deb Carpenter in horror fantasy Dead of Summer before heading to the stars in season three of futuristic sci-fi as Reverend Doctor Anna Volovodov in The Expanse. The Santa Clause 3 star also reignited her Christmas spirit for 2019's heartwarming TV movie The Christmas Club and Elizabeth is to be seen next as Captain Hilman in Ben Hickernell's thriller What We Found.
Michael Emerson / Henry Gale / Benjamin Linus
Joining in season two for a three episode arc, Michael Emerson was so brilliant as the eloquent manipulator Henry/Ben that producers knew they had to keep him on the Island. Giving Ben more moral twists and turns than a lethal smoke monster, Michael stayed for 78 episodes and became a vital piece of the Lost puzzle, giving enthralled audiences a cryptic award winning character like no other.
Since Lost
Michael created another iconic character, billionaire tech genius Harold Finch for CBS's electrifying thriller Person of Interest, with The Passion of the Christ star Jim Caviezel (and fellow islander Kevin Chapman who'd had a cameo as Mitch in Lost). Flash forward 103 episodes and Michael then became the villainous Cayden James on season six of superhero hit Arrow in 2018, before finding religion as Abate Abbassano da Fossanova in italian mini series The Name of the Rose. Emerson is currently back with CBS, enthralling audiences once again as the not so pure occult expert Dr Leyland Townsend in the recently renewed Evil.
Naveen Andrews / Sayid Hassan Jarrah
Not in the original script, along with a few other key passengers, the powers that be wisely created a seat for the troubled former Iraqi Republican Guard/torturer Sayid. Resourceful and skilled in combat he was vital to the team's early survival but Sayid was so much more than that, and when he let down his own guard in tender scenes, particularly with fellow survivor Shannon, you felt the power of his emotions bubbling under that calm warrior exterior.
Since Lost
Naveen became Lord Akbari in Sky One's 2012 family fantasy Sinbad, and moved back to ABC the following year to play villainous Jafar in Once Upon A Time In Wonderland, the single season Once Upon a Time spin-off. He became part of Matrix creators Lana and Lilly Wachowski's critically acclaimed sci-fi web series Sense 8, as mentor figure Jonas Maliki, for most of its double season run then joined the CIA as mysterious Cyber Crime Consultant Julian Cousins in Instinct, the two season crime procedural based on a book by James Patterson. On the big screen, The English Patient star also became Dr. Hasnat Khan the heart and lung surgeon at the centre of the 2013 controversial biopic Diana co-starring Naomi Watts in the title role.
Yunjin Kim / Sun-Hwa Kwon
Already a movie star from her roles in hit Korean films, Yunjin originally auditioned for Kate, and once again those clever producers were so impressed they didn't want to let such a rare talent go by. So, they created the role of Sun, a strong minded English speaking heiress, in a loving but, turbulent marriage to Jin, her overprotective husband. Yunjin's performance of Sun, her emancipation, devotion to Jin, bravery and kindness to others was exquisite throughout.
Since Lost
Yunjin returned to South Korean cinema starring in a couple of well received films, drama Heartbeat in 2011 and The Neighbours in 2012, then returned to US TV screens as Karen Kim in four seasons of ABC drama Mistresses 2013, as well as playing Youngja in the blockbuster Korean period drama Ode To My Father in 2014. Mystery horror film House of the Disappeared came in 2017 before Yunjin took the lead in celebrated Korean TV mystery series Ms. Ma, Nemesis, based loosely on the Miss Marple tales by Agatha Christie.
Daniel Dae Kim / Jin Soo Kwon
Following a successful season as CTU agent Tom Baker on Fox's mega hit 24, Daniel had to quickly re-learn Korean to play the initially controlling and isolated Jin, as he hadn't really spoken it since childhood. Good with his fists and white flowers, Jin's slow integration with his fellow survivors and Daniel's incredible multi faceted portrayal added an unexpected layer to the show.
Since Lost
Daniel stayed in Hawaii and became Chin Ho Kelly on Hawaii Five-O for seven of its ten season run reuniting with a few former Lost co-stars like Jorge Garcia, Terry O'Quin, Henry Ian Cusick, and Rebecca Mader. He then wwapped his badge for a stethoscope in 2019 by briefly joining season two of his acclaimed show The Good Doctor as Dr Jackson Han (a show he executive produces having bought the rights to the original Korean version). Daniel decided to stay in the white coat, after signing on to play the intriguing Dr Cassian Shin in the upcoming season of hit medical drama New Amsterdam, and also appeared in the 2019 reboot of Hellboy.
Dominic Monaghan / Charlie Pace
Fresh from his global success as Meriadoc "Merry" Brandybuck in The Lord of the Rings, Dominic originally auditioned for Sawyer, as Charlie was to be a middle aged over the hill former rock star. However, the producers were so knocked out by his performance that they rewrote Charlie to fit him, giving us the chance to witness the character battle his inner demons, his comic bromance with Hurley, redeeming relationship with Claire and spooky connection with Desmond, so thank goodness they did.
Since Lost
Dominic took lead roles in a string of single season shows, Flashforward, Goodnight Burbank, The Unknown, The 100 Club, Quantum Break and Bite Club, as well as starring in a few films, most notably as Beaumont in J.J. Abrams' Star Wars: The Rise of Skywalker . He also hosted co-developed and exec produced successful documentary series Wild Things with Dominic Monaghan from 2012 and even has a species of spider named after him.
Emilie de Ravin / Claire Littleton
After playing Tess Harding on Roswell, Emilie was no stranger to sci-fi and instantly won our hearts as pregnant, peanut butter loving Claire (even though the actress is allergic). Emilie's natural talent and remarkable range were certainly tested as Claire's baby boy became central to some long and deeply traumatic storylines.
Since Lost
Emilie swapped island life for Storybrooke as strong-minded Belle to Robert Carlyle's Beast in 118 episodes of ABC's fantasy Once Upon a Time 2012-2018 as well as starring in a few films including Finnish comedy Love and Other Troubles and The Submarine Kid,. In her latest movie she plays bored housewife Brooke in thriller A Lover Scorned.
Lost was a game changer, opening up what was possible for primetime television and its powerful influence still ripples through hit shows today such as Supernatural (which stars Lost actor Mark Pellegrino as Lucifer), Snowpiercer, The Umbrella Academy, How to get away with Murder, Westworld, Lucifer, Game of Thrones and of course Watchmen, ingeniously remixed from Alan Moore and Dave Gibbons DC comic book series, and brought to our screens by non other than Lost co-creator Damon Lindeolf.
A seminal moment in television and pop culture,Lost  gave us beloved stars that have gone on to have incredible careers and its originality will continue to inspire creatives all across the globe for decades to come. So thank you Lloyd Braun, for having the guts to break the mould by green lighting a pilot for what is still regarded today as one of the greatest TV shows of all time.
Laura Jorden is a freelance journalist, creative writer, and fashion jewellery designer for LadyLLondon.