Sean Wilson examines the potential consequences of Disney's Mulan bypassing theatrical for the streaming market…
If 2020 was a movie, perhaps 28 Days Later sums it up best. (Forgive the somewhat obvious parallel.) We are currently beset on all sides with COVID-19 related doom and gloom, from infection rates to collapsing airlines and imminent recessions. One of the casualties in the midst of all this has been the cinema industry, whose reliance on a static, fixed, film release slate has been shattered over the last few months.
Cinemas promptly shut their doors the world over in mid-March, and are only now beginning to emerge from hibernation, at least in some territories. There are glimmers of activity in the UK, like a fieldmouse emerging from dormancy to sniff the air, as exhibitors host a raft of indie-spirited releases (Eva Green's Proxima among them) and old classics (ranging from The Empire Strikes Back to Harry Potter).
One thing all exhibitors have been pinning their hopes to is Christopher Nolan's Tenet, the highly cryptic new mega-budget movie about "time-inversion". Originally pencilled for a July 17th release, the movie was delayed three times to bring it to 26th August – at least, in the UK and select European territories. Certain other European countries, plus additional countries, will get it on the 27th. And, in a move that's perhaps overly optimistic, America is pencilled for a September 3rd opening.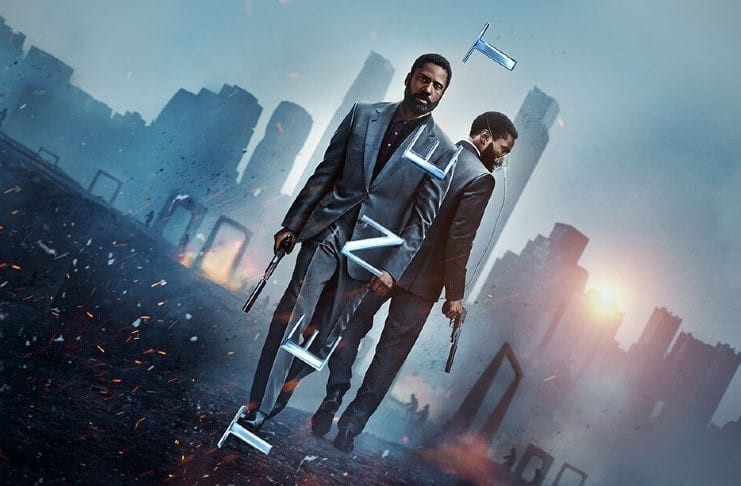 The pinballing nature of Nolan's movie around the release schedule has seen various exhibitors constantly flex their re-opening dates. In the UK, it now looks pretty fixed (at the time of writing), with Cineworld now open in England (soon also to open in Wales), Vue to follow, and Odeon and Showcase already ahead of them by a couple of weeks. And yet even on the eve of this good news, more bad omens were in the offing: Disney's Mulan, regarded along with Tenet as the potential saviour of the 2020 summer season, would bypass theatrical for a streaming debut.
There are some caveats to this. Mulan is set to arrive on the hugely successful Disney+ in America at a premium cost ($29.99), and countries that don't yet have access to the service will apparently have some sort of theatrical engagement. Once again, at the time of writing, it's not clear what this means for the UK, since the country ticks the boxes of cinemas being re-opened (for now) and Disney+ being available. According to the UK Cinema Association, it's looking highly likely that Mulan will bypass UK theatrical distribution altogether, even though the option is there.
One can practically hear the Monty Python-style "bring out your dead", as scores of alleged film fans sound a bizarrely self-satisfied (and arguably misplaced) death rattle for the cinematic experience. It's certainly true that, in the last five to 10 years, audience consumption of movies has undergone its most radical shift in decades. This is causing heated splintering between exhibitors and distributors, the former somewhat intractable about the sanctity of the big screen experience, and the latter keen to get movies out there whatever way they can.
Once again, there are caveats. Odeon's owner AMC has cut a deal with Universal to bypass the traditional 90-day theatrical release window, which determines the moment a film arrives in cinemas, and when it arrives on streaming or VOD (video on demand). Universal already experimented with this back in April with Trolls: World Tour, a somewhat middling affair, but perhaps a watershed moment in how major distributors treat certain movie properties.
Of course, it's highly unlikely that Universal would offer up cash-cow franchises like James Bond (No Time To Die is scheduled for November 12th) or the Fast & Furious series (episode 9 arrives next April, delayed from 2020) in such a manner. Rather, they're likely to assess each movie on its financial projections, and those that are forecast to do less than gangbusters (lets face it, Trolls: World Tour was never going to compete with Dominic Toretto) will surely be funnelled into streaming. After all, that's the easiest way to grab a captive family audience, the sort that Trolls, as an example, demands.
Mulan's Disney+ shocker, however, might disrupt that methodology. Already, exhibition chiefs and cinema industry bodies are decrying an allegedly disappointing move that will hammer another nail into the coffin that is the 2020 cinematic calendar. Many had perhaps assumed that such a major Disney tentpole would move to 2021, rather than suffer the ignominy of more COVID-related chaos. But no: apparently sensing the volatility of the marketplace and the captive audience potential of their new streaming baby, Disney went where no-one thought they would.
But does the removal of Mulan from the theatrical slate really sound the death knell for cinema? Does it foreshadow more and more movies doing the same? Certainly, there's a raft of new films doing the same trick, from Seth Rogen's An American Pickle (which has enjoyed a simultaneous release on HBO Max and theatrical), to Charlie Kaufman's upcoming I'm Thinking of Ending Things, which will debut on Netflix. Crucially, neither of these movies are anywhere near the size, scale or budget of Mulan (which reportedly cost upwards of $200 million), so their streaming debuts fall in line with other mid-price releases like Roma and Marriage Story.
Mulan, however, is a different proposition altogether, having gone from one of 2020's most feted tentpole blockbusters into another poster child for the Disney+ service. For pure-bred fans of cinema, it's a disheartening event that sums up the topsy-turvy environment of 2020. But it's vital that we look at this in context.
Cinema is one of the oldest artistic mediums in the world, dating from the late-19th century. And it hasn't spanned all that time without a few bumps in the road. Just think of the device you're watching that latest Disney+ release on: the television. (Assuming, of course, you're not watching it on your phone, tablet or computer.) The arrival of the domesticated small-screen experience sent shockwaves throughout Hollywood in the 1940s and 1950s. This apparently unassuming box became the symbol of the burgeoning American nuclear family, threatening to wrench people away from the moviegoing heartland and keeping them trapped indoors. Sound familiar?
The advent of streaming follows the same principle as the advent of TV: we are seduced by the new, and we place great stock in how it will upend the apparently outdated cinema experience. In response to TV's arrival, the major Hollywood studios realised that they had to work even harder to validate the big screen experience, resulting in grandiose, screen-filling epics like The Ten Commandments. Studios had to actively think: what do punters get on the big screen that they don't get at home? Following this, a raft of ultra-widescreen formats and 3D gimmicks were deployed throughout the 1960s in a valiant (some might say desperate) attempt to keep cinemas alive.
One can see these patterns recurring now. With streaming now a hot commodity and TV becoming ever-more sophisticated, an increasingly narrow tranch of tentpole cinema blockbusters are relied on to keep studios and exhibitors in the black. (At least, until 2020 ruined everything.) Movies like Avengers: Endgame, now the highest-grossing of all time (unadjusted for inflation) could be considered the 21st-century equivalent of The Ten Commandments, a lavishly staged and hugely expensive riposte to that insidious threat lurking in the corner of our homes.
Therefore, while streaming technology is new, the principles guiding it, plus our attitudes towards it, are familiar. Cinema has, until now, survived the shockwaves that have threatened to undermine it, albeit it at great cost, and never without some sense of evolution. When the 1948 Supreme Court vs Paramount Case decreed that studios could no longer 'block book' (essentially take over) theatres with their films, as had been the practice, it was the first major hammer blow to these apparently impossible monoliths. Studio control became ever-more ambivalent during the independently-spirited 1960s and 1970s, perhaps the most fascinating and rich period in American movie history, which gave rise to the likes of Easy Rider.
It was with the release of fledgling summer blockbusters Jaws and Star Wars in the late-1970s that studios once again consolidated their influence. (The collapse of the so-called auteur-driven cinema with Michael Cimino's Heaven's Gate is also cited as an important moment.) Ever since then, studios have held sway, and the concept of franchising has become even more apparent. The 'threat' of streaming is perhaps the biggest challenge exhibitors have faced since then, although it's not their authority that's in doubt, so much as how audiences consume movies.
When we expand from this limited, pinhole-camera viewpoint of 2020, in which we place streaming as the be-all and end-all of everything, we realise it'll take a lot more to knock the cinematic experience down. Nevertheless, the byword is evolution: cinema is sure to survive but, as per the shifts through the 1950s and 1960s, it'll likely transform in front of our eyes. But how?
Surely, the key to all of this is communication and flexibility. At the moment, various exhibitors are locking horns with distributors over simultaneous releasing and violating the theatrical window. Many businesses are arguing that to concede to streaming demands is to betray the essence of cinema. But as is evidently clear, the 'essence' of cinema is polymorphous and has been ever since the medium's inception. We are surely now entering a new stage where exhibitors have to open up channels of communication that allow for disruption of the release window, with simultaneous releases favouring both those who would rather watch a new movie at home, and those who would rather cross the foyer and smell the popcorn in their local cinema.
Back in March, Cineworld was poised to screen episode one of Disney+ hit The Mandalorian, potentially helping it break out to scores of new fans. (Heck, even those who'd already seen it might have been lured by the chance to watch it in the cinema.) Tragically, the COVID-19 chaos struck before the screening took place, and it was cancelled. However, given that Cineworld got so close once, surely it can happen again once everything has calmed down?
This intermingling of streaming content from the small screen to the big and back again has to be one of the imperative decisions going forward, if cinema is to survive. It's not undermining the theatrical experience, so much as acknowledging that material from different spheres (in this case Disney+) can find new life on the big screen. Where profits are eaten into, they can surely be made up by this sharing of content. Already, Showcase Cinemas are getting ahead of the wave with the launch of their new At Home service, a prime example of a major exhibitor adapting for survival.
No longer can there be these inflexible parameters between home entertainment and the cinema. Nor can there this nagging sense that movies need to do the rounds for 90 days before home viewing. COVID-19 has systematically dissolved these boundaries in a shockingly fast amount of time, but we viewers, cinemas and distributors shouldn't fear these changes. We should embrace them, as we've embraced cinema's multifaceted changes throughout the decades.
Sure, it will be difficult. In truth, the distribution and exhibition industries have never faced a challenge quite like the one brought on by the coronavirus. It's singlehandedly wrenched into focus all the bubbling, latent arguments about the intransigence of the moviegoing experience. Nothing about the industry (including how movies are actually made) was set up to deal with this crisis. As for Mulan, even if the title character does skip her UK theatrical debut, her spirit is sure to infect and inspire the industry: embattled, beaten-down but never out for the count.
Sean Wilson