Although Sony's Uncharted movie has finally begun filming in Germany this July, Nolan North, who is best known for providing the voice and motion capture for lead character Nathan Drake in Naughty Dog's Uncharted video game franchise, has revealed he hasn't been contacted by the studio to make an appearance in the film.
"No, they haven't contacted me at all. Part of me is fine with it, and part of me is like, 'It'd be nice if you asked!' It's not a big deal. I'm actually looking forward to it, and I think people should look forward to it. Give them a chance. We've never seen Nathan Drake in his 20s and a Sully in his 40s. It could be interesting," North said in an interview with ComicBookMovie.
"I like the fact they're going to do a different spin on it and I'm looking forward to seeing how they do," he added. "I like Tom Holland, I like Mark Wahlberg, I enjoy their films, so let them put their spin on it. It's like asking Robert Downey Jr., 'What do you think about Nolan North doing a video game?' He's probably like, 'That's cool! I hope he does well and people enjoy it.' I'm the same way, just turn it around. I see things that are negative about it like, 'I don't like this casting,' but let them do something [with it]."
North continued to discuss how the upcoming Uncharted movie shouldn't adapt one of the video games for the big screen and instead create their own story with a younger Nathan Drake.
"The bigger mistake would be trying to get someone who looks like Nathan Drake and literally just take one of the games and follow it as a movie," North continued. "The games are already movies on their own, so don't do that. Do what you're doing. Show me Nathan Drake in his 20s, show me some artistic license, and make it your own. That's what I did with Tony Stark, and that's what they should do with Nathan Drake. Good luck to them."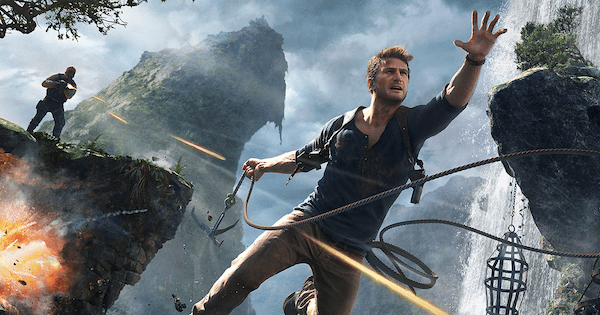 While plot details are currently unknown, Nathan Drake actor Tom Holland has previously stated that the Uncharted movie will be taking inspiration from the fourth instalment in the video game franchise, Uncharted 4: A Thief's End.
Uncharted is set to be directed by Ruben Fleischer (Venom, Zombieland: Double Tap) with a cast that includes Tom Holland (Spider-Man: Far From Home) as Nathan Drake and Mark Wahlberg (Mile 22) as Sully as well as Antonio Banderas (Pain and Glory), Sophia Ali (Truth or Dare), and Tati Gabrielle (Chilling Adventures of Sabrina) in undisclosed roles.
Are you looking forward to the Uncharted movie? Do you think Nolan North should make an appearance in the film? Let us know on Facebook or Twitter @flickeringmyth…