Vampirella will try her hand as a superhero this December as writer Dan Abnett launches an epic crossover with Project Superpowers entitled Vampirella: The Dark Powers.
"This one will be an absolute blast," said Abnett about the crossover. "This is high-concept, pan-cosmic superheroes with a quite savage and dangerous character tied up in the heart of it. It's going to be fun, it's going to be different, it's going to be a head-on genre clash… and it's going to turn into an epic story!"
"I've been a Frank Frazetta fan since I was a boy," added artist Paul Davidson. "His 1969 painting of Vampirella blew my mind when I first saw it in the '80s and drawing Vampirella has always been on my bucket list. It's a thrill to be drawing comic book royalty."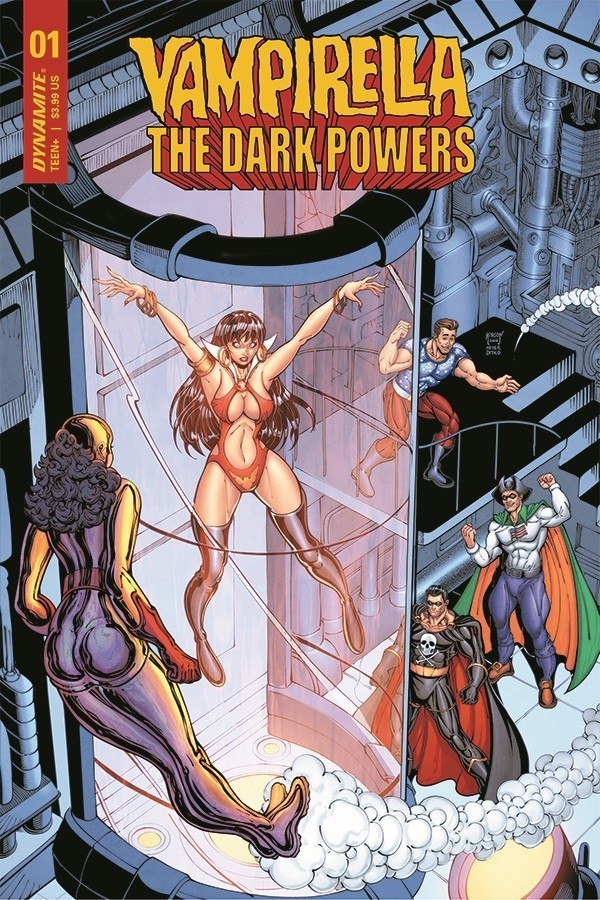 The Project, an interdimensional collective of superheroes, has found their newest potential recruit, and she's… Vampirella?! Faced with a whole new set of rules, will the Daughter of Drakulon be able to fit in with this crew of strait-laced and square-jawed men and women in spandex? In a tale with her biggest stakes yet, thousands of planets, billions of lives, and reality itself could be in Vampi's hands!
Vampirella: The Dark Powers #1 will go on sale in December.