During an interview with Collider to promote his new film Honest Thief, actor Jai Courtney has been speaking about his impending DC Extended Universe return as Captain Boomerang in James Gunn's The Suicide Squad, and how the film will differ from his first outing in David Ayer's 2016 supervillain team-up Suicide Squad.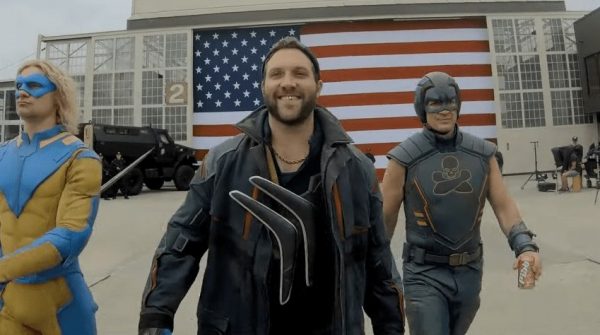 "It's a big-ass movie again, as was the first," said Courtney. "It's cool to see a bunch of new characters and characters [Gunn] plucked from the depths of the canon, which is cool and just kind of different and interesting. James like creatures and monsters and things as well. I felt like there was an injection of that kind of stuff with this take on it. It's very funny."
"It's what you've come to expect from this kind of film. People are going to have a great time with it. It's sad to see some of my cast mates not involved, but I'm so thrilled to welcome a whole bunch more in. And I think it frees up the direction this franchise can take. It cracked things open in a way that we now won't know what to expect from the next time… It's not necessarily even a strict sequel, is the truth. It's different, man, but people are gonna have a ball with it. I hope it's massively successful."
Meanwhile, speaking to Screen Rant, Courtney also revealed that he's hoping to get the opportunity to return to the role once again to square off against Captain Boomerang's arch-nemesis The Flash.
"I hope so, man. I hope so," said Courtney. "People higher up than me make those decisions, but I think the fans would love that. Who knows, man? Who knows the shape of how things are gonna go. I think there's a ton of properties being made, and they're tackling some great success now coming DC's way. I think they're making some really good moves. So, we'll see. That'd be awesome. If it was up to me, I'd have that thing in development already. But we'll see how we go."
As it happens, Warner Bros. is gearing up to go into production on The Flash solo movie, although with Ezra Miller's Scarlet Speedster set to embark on multiverse shenanigans it seems unlikely that Boomerang will feature, at least in any significant capacity.
The Suicide Squad sees James Gunn directing a cast that includes Suicide Squad returnees Margot Robbie (Harley Quinn), Jai Courtney (Captain Boomerang), Joel Kinnaman (Rick Flag) and Viola Davis (Amanda Waller) as well as new DCEU additions Idris Elba, Peter Capaldi, Alice Braga, Nathan Fillion, Taika Waititi, Jennifer Holland, David Dastmalchian, Joaquín Cosío, Mayling Ng, Flula Borg, Juan Diego Botto, Storm Reid, John Cena, Pete Davidson, Tinashe Kajese, Daniela Melchior, Julio Ruiz, Steve Agee, Michael Rooker, and Sean Gunn.