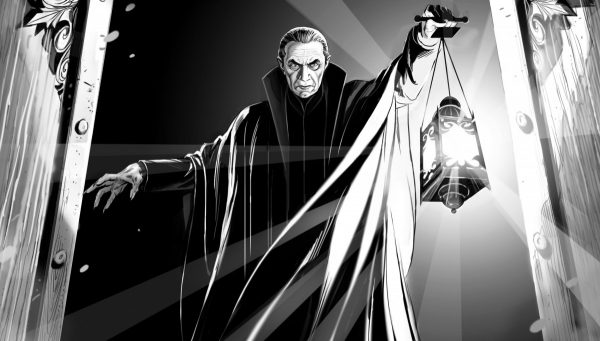 This November, Legendary Comics is set to release the hotly-anticipated graphic novel Bram Stoker's Dracula starring Bela Lugosi, an adaptation of the seminal vampire novel featuring the likeness of the iconic actor who brought the Count to the big screen with Universal Pictures' 1931 classic movie. Check out the official trailer here…
Bram Stoker. Bela Lugosi. Two names forever bound by Dracula. And for the first time ever, Bram Stoker's gothic masterpiece is being united with the definitive screen Dracula, Bela Lugosi, in Legendary Comics' all new graphic novel!
In the late 19th Century, Dracula, an ancient Transylvanian vampire, moves to England to find fresh blood and spread his evil contagion. There, he encounters two women, Lucy and Mina, who become the targets of his dark obsession. Aided by a group of brave men, Professor Van Helsing arrives on the scene to take on the Vampire Prince in the ultimate battle between the forces of light and dark!
Bram Stoker's Dracula starring Bela Lugosi is set for release on November 3rd.