Time, 2020.
Directed by Garrett Bradley.
SYNOPSIS:
A mother of six fights for the release of her husband, who is serving a 60-year prison sentence.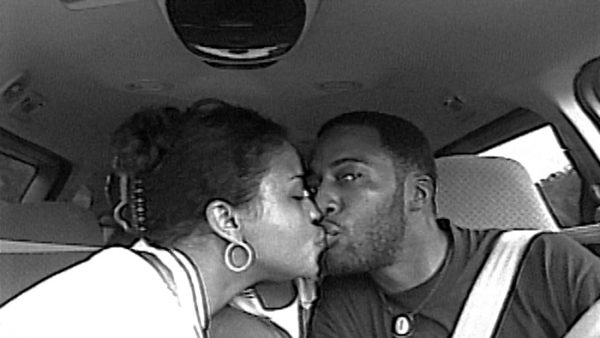 13th, Ava DuVernay's Oscar-nominated, Emmy Award-winning documentary from 2016, begins with an alarming statistic: One out of four African-American males will serve prison time at one point or another in their lives. For many viewers, it hits like a proverbial tonne of bricks – a devastating fact that illuminates a startling disproportion in the US penal system.
In the case of Sibil Fox Richardson, the subject of director Garrett Bradley's evocative new doc, it's her reality. Time, which combines contemporary footage and content from Sibil's home video archive, presents a story behind the statistics. Bradley's film, however, seems less concerned with the struggles of those behind bars as it is with the tribulations of those on the outside: the loved ones left behind; the family forced to pick up the pieces in the aftermath of incarceration; those perennially locked in their own form of emotional prison.
For Richardson, known professionally as 'Fox Rich', an abolitionist mother of six, it's been an almost unimaginable struggle. In 1997, her husband Rob was arrested for a botched armed robbery attempt and sentenced to 60-years at the Louisiana State Penitentiary without the possibility of sentencing mitigation. At the time, Sibil had been pregnant with twins – who she would name 'Freedom' and 'Justus' (the latter being an amalgamation of 'justice' and 'just us'). For over two decades, she has been fighting for her husband's release while simultaneously raising a family.
Captured in gorgeous monochrome, it's this two-pronged approach, a focus that jumps between the domestic dynamic and the strive for justice, darting back and forth between past and present, that ultimately underpins Bradley's film. Time, as the title would suggest, becomes the thematic fabric of Sibil's story, carrying both a wider perspective as well as a deeply personal one.
Notably though, this is not a film that tries to absolve its subjects of their crime – by her own admission, Sibil, who also served time for her role in the robbery, doesn't look to deflect responsibility, but, rather, admits that "desperate people do desperate things". Instead, non-linearity is used as a means of examining the difficulty in trying to move forward, the seemingly impossible task of seeing beyond an existence marred by absence. Bradley uses the gift of hindsight not to retry their offence, but to explore a mother's transformation into a formidable, inspiring campaigner, to plot the poignant journey of a family living without a paternal presence, and, beneath it all, as a means of broaching the broader issues concerning the injustices ingrained in the United States' judicial system.
At one point, she admits that "my story is the story of over 2 million people in the US". Amidst the blend of grainy home-video, playing out like vivid, bittersweet memory, and crisp contemporary footage of Rich Fox delivering impassioned speeches, it's an important reminder of just how common stories like Sibil's have become. Like 13th then, albeit through a much more intimate lens, Time aims to put mass incarceration on trial, invoking Barack Obama's sobering observation in DuVernay's film, that "the United States is home to 5% of the world's population, but 25% of the world's prisoners".
In recounting a singular, specific story, Bradley powerfully finds a voice in the crowd, and makes indelible those names who so often get lost in the numbers.
Flickering Myth Rating – Film: ★ ★ ★ ★ / Movie: ★ ★ ★ ★
George Nash is a freelance film journalist. Follow him on Twitter via @_Whatsthemotive for movie musings, puns and cereal chatter.