In recent years, writer and director Christopher Landon has brought a new blend of slasher movies that have been infused with sci-fi themes in both of his Happy Death Day films and the recently released body-swapping horror, Freaky.
Now, in a recent interview with CinemaBlend, Jessica Rothe, who plays Tree Gelbman in the Happy Death Day series, revealed that she would love to see a crossover with Kathryn Newton's Millie from Freaky in the future.
"That would be so insane and so much fun. I'm down. Here's the thing, like anything that Chris [Landon] comes up with or CinemaBlend pitches it just sounds like a fun, wonderful romp," Rothe said. I think one of the things I love so much about the Happy Death Day movies and what was infused into Freaky, even though it was in such a new and inventive way is those worlds are so fun and filled with humour and heart. Both of those movies have so much heart even though they are funny, dark and so twisted and that's the reason I think they could overlap. And there is that little bit of unexplained magic, sci-fi twistiness, so I can totally see how maybe Tree and Millie figure some shit out together."
Rothe continued to share her praise for Freaky as well as the performances from the stars of the film, Kathryn Newton and Vince Vaughn.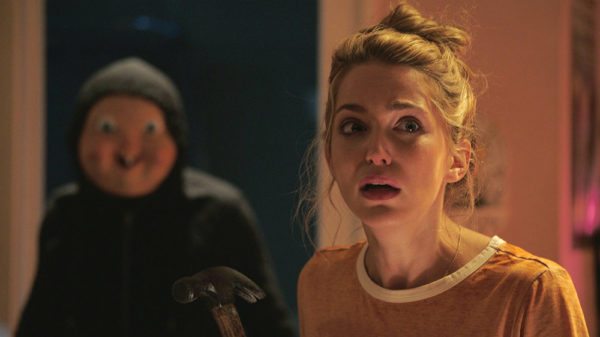 "I love [Freaky] so much and I also just love Chris Landon, and I love his brain. And I feel so honoured that both Kathryn Newton and Vince Vaughn are my fellow scream queens. Like the fact that Vince Vaughn is a scream queen is one of my favourite things in the world. I think they were absolutely astounding in the film. It's so much fun, they really blew me away."
While a crossover event between the two Landon horror properties is entirely possible as a result of the alternate dimension aspect introduced in Happy Death Day 2U, the future of the Happy Death Day series is currently unknown as the franchise is on hold right now after the release of the sequel following disappointing box office numbers despite praise from both critics and audiences.
Would you like to see a crossover event between Happy Death Day's Tree and Freaky's Millie? Let us know on Facebook or Twitter @flickeringmyth…