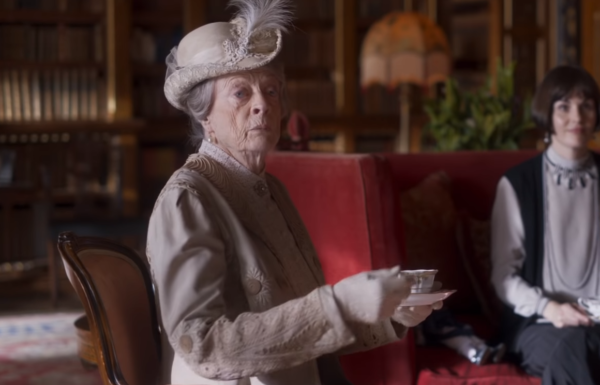 As revealed by Variety, Maggie Smith is set to take on the role of Brunhilde Pomsel, the infamous secretary of Nazi Minister of Propaganda Joseph Goebbels, in an adaptation of the West End play A German Life from Oscar-winning writer Christopher Hampton (Dangerous Liaisons, Atonement).
Smith will be reprising her role from the acclaimed stage play, which she performed during a run at The Bridge Theatre in the West End. The initial plan was to take the one-woman play to Broadway, but that changed with the coronavirus pandemic and Hampton then set about adapting it for the screen.
"What with COVID, Maggie decided that she didn't really want to go back and do it again on stage, which was a great shame because it meant that an enormous number of people hadn't seen it and her great performance," Hampton told the trade. "What I've been doing is writing it as a screenplay about this woman in her retirement home in 2013 talking about her life. The film script was more difficult to write than the stage play. Sometimes she looks out the window and sees characters, but otherwise, it's all just her through the course of the day talking about her memories."
Celebrated stage and opera director Jonathan Kent is set to make his feature directorial debut on the project, which is based upon a series of interviews that Pomsel gave for a 2016 documentary aged 105.