Censor, 2021.
Co-written and directed by Prano Bailey-Bond.
Starring Niamh Algar, Nicholas Burns, Vincent Franklin, Sophia La Porta, Adrian Schiller, and Michael Smiley.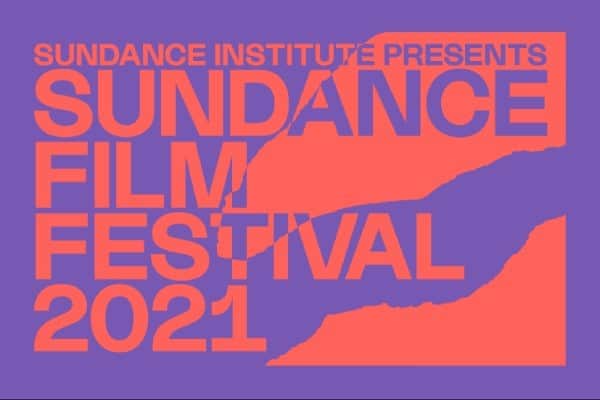 SYNOPSIS:
After viewing a strangely familiar video nasty, Enid, a film censor, sets out to solve the past mystery of her sister's disappearance, embarking on a quest that dissolves the line between fiction and reality.
Whether or not you were old enough to have lived through the UK's "video nasty" debacle of the early 1980s – I wasn't, for the record – it certainly provides a singular vantage point from which filmmaker Prano Bailey-Bond mounts her diverting – if uneven – meta-horror romp.
Enid (Niamh Algar) is a buttoned-down employee of an unnamed British film censorship board – the BBFC, presumably – and conducts her job with an almost funereal seriousness, her days comprised of rejecting "objectionable" films filled with brutal gore allegedly unfit for public consumption.
Beyond the cumulative psychological impact of a person spending their day job watching wall-to-wall exploitation and horror films, Enid is also plagued by childhood trauma, namely the disappearance of her sister, who her parents have recently had declared legally dead in the pursuit of closure.
But when Enid reviews a mysterious horror film from the archives, "Don't Go in the Church," she notices an uncanny resemblance to the incident in the woods which led to her sister's vanishing. And so, she sets out to investigate who was behind the film and what they might know about what happened that day.
Doing for film censors what Berberian Sound Studio did for horror movie sound editors, Censor provides a window into a world most of us never even think about; the poor souls whose job it is to sit through hours of graphically violent content per day and decide whether it's acceptable for the public's eyes or not.
It won't surprise anyone to learn that Bailey-Bond's film isn't some sympathetic screed for censorship, but rather takes to task government-sponsored hand-wringing and the status of institutions like the BBFC as gatekeepers of content, where their judgment of a film's context determines its fate in the public sphere.
Why is Un Chien Andalou less offensive than, say, Hostel, for instance? Because one is "art" and the other is "torture porn schlock"? Though the filmmaker doesn't attack cinematic censorship as her central thesis, there's nevertheless a clear disdain for a bureaucratic system passing judgments it really has no business passing – at least where art itself is concerned.
With a dollop of mordant humour, Bailey-Bond puts her finger on the pulse of an era defined by Conservative pearl-clutching, where the likes of Margaret Thatcher and Mary Whitehouse led opaque government initiatives to decide what was "obscene" material and not. One memorable scene in which Enid visits a video rental shop – remember those? – and inquires about a banned video, only to be met by a paranoid employee fearful the government will shut his under-the-counter operation down, perfectly encapsulates the absurd realities of the era.
Bailey-Bond's script, co-written by Anthony Fletcher, also dissects the role of the media in exacerbating the issue, particularly the numerous "moral panics" instigated by dishrag newspapers to spread fear and sell more of their wares.
Just as the media infamously tried to label Child's Play 3 the direct cause of Jamie Bulger's murder back in 1991, we see the news corps feverishly scrambling to draw a causal line between a horror film and a brutal local murder it apparently influenced. It speaks to our collective desire to quickly ascribe blame and move on rather than dig into the more thorny, nuanced issues hounding society (namely, mental health). Though the world still craves an easy answer wherever it can find it, the days of blaming horror films for murder are thankfully at least more-or-less over.
For a film centered around the gnarliest corners of cinema, it's surprising that Bailey-Bond opts for the slow-burn approach, all the more so with a speedy 84-minute runtime. Audiences expecting to see lashings of gore will be made to wait and wait for the payoff, with Censor generally more akin to a forensic detective story, as Enid follows the breadcrumbs of that mysterious film's origins. It isn't until act three that the tricksy playfulness is fully harnessed, as Enid's reality begins to warp in unpredictable ways.
And so it's easy to feel that, despite its excellent concept, Censor probably should've hit a little harder. After a terrifically restrained, suspenseful first act, the flabby middle-portion begins to scatter interest, and only in the closing stages of the final reel does it fully regain its footing – courtesy of one exceptionally surprising jump scare and a few flecks of gore.
But as a calling card for its filmmaker's stylistic nous, it's certainly effective. From a series of opening title cards rendered in a distinctly vintage '80s style, complete with grotty VHS tracking lines, the video nasty aesthetic is recaptured with impressive reference, while the snippets of the fictional films Enid reviews effortlessly convince as of their era. Bailey-Bond also plays with the form of analog video in some clever and unexpected ways to support the central themes of truth and identity.
Yet the real find here is unquestionably lead Niamh Algar, who is remarkable as a woman becoming increasingly frayed by the circumstances of both her life and work. Without such a strong performance at the core, it surely wouldn't be so easy to accept some of the film's more eccentric detours later on. She's also joined by a sharp ensemble cast, most notably the ever-great Michael Smiley, who clearly relishes the opportunity to play a film producer slimeball with an unsettling interest in Enid.
Few would give this film points for subtlety, but centered around the video nasty era as it is, would any other approach really be appropriate? That said, those hoping for a goopy, gore-filled tribute to that bygone time may be slightly underwhelmed by its refusal to truly go hard. If stylish and well-acted, Censor doesn't burrow under the skin quite as much as you might hope for.
Flickering Myth Rating – Film: ★ ★ ★ / Movie: ★ ★ ★
Shaun Munro – Follow me on Twitter for more film rambling.