In the Earth, 2021.
Directed by Ben Wheatley.
Starring Joel Fry, Ellora Torchia, Hayley Squires, and Reece Shearsmith.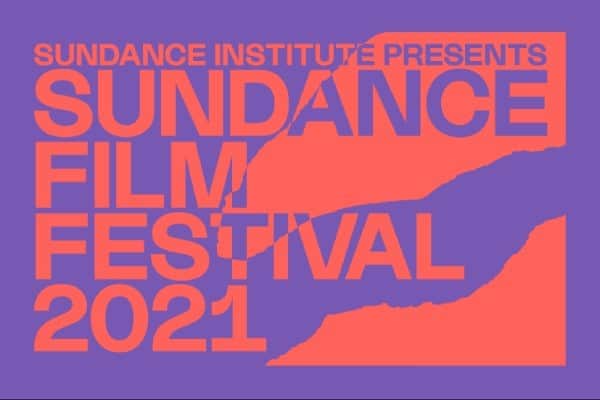 SYNOPSIS:
As the world searches for a cure to a disastrous virus, a scientist and park scout venture deep into the forest for a routine equipment run.
Ben Wheatley is a filmmaker whose prodigious talents are matched only by the infuriating inconsistency of his output, so it's a pleasure to report that his latest – a pandemic-adjacent horror film conceived and then shot over two weeks last year – is a striking return to form.
In the reality of the film, the world has been scarred by a deadly virus, as Dr. Martin Lowery (Joel Fry) sets off on a mission to reach a research hub in the Arboreal Forest where his colleague Dr. Wendel is waiting. Joined by park scout Alma (Ellora Torchia), Martin's journey becomes increasingly fraught as it appears that something or someone is actively working against him making safe passage through the forest.
So, what exactly is causing all manner of strangeness in the forest? It's not a virus, though the apocalyptic setting of Wheatley's film nevertheless makes pains to invoke COVID-19 at myriad opportunities. One of our first sights is of Martin speaking to mask-wearing scientists discussing lockdown, and another character's introductory remark is about maintaining social distancing.
Wheatley has always been a director to relish tying his audience in knots and toying with their expectations, such that he sets up a number of potential explanations for the increasingly weird happenings in the forest – be they creepy noises in the middle of the night, a laughable lack of phone reception, or the ground's unusually high level of fertility. Between all this and discussions of a mythic witch alleged to lurk in the forest, it's almost enough to make you think Wheatley is secretly giving us a Blair Witch sequel, but he isn't.
Much of the film's fun lies in trying to make sense of what you're seeing, so the less said about that the better. Is the ultimate answer satisfying? It's tough to say. Wheatley at least has the good sense to continually introduce new wrinkles throughout the latter two acts, paying blatant homage to a number of beloved sci-fi films in the process – though naming which ones is just too much of a spoiler.
But it's not overstepping to say that anyone left pining for gonzo gore in Wheatley's inert Rebecca remake will find themselves in good stead here. Beyond the hilarity of the director's almost industrious commitment to foot injury gags, it's clear that the brief-yet-nauseating bursts of violence would've left packed cinema crowds gasping and hooting in unison. In one late-film feat of blood-letting the balance very nearly tips into flat-out slapstick, but Wheatly knows just when to pull things back.
Another reason audiences will probably lament the inability to watch In the Earth on the big screen is its uniformly rich visual design. Crisp, matter-of-fact lensing from DP Nick Gillespie takes full advantage of the teeming English countryside, with creative camera placement capturing the claustrophobic thrall of the forest like a tangled web of brain synapses. But things get far more visually interesting in the second half of the movie, as Wheatley goes all A Field in England on us with a number of hallucinogenic sequences involving strobe lighting and peculiar optical effects.
Just as impactful as the visuals, though, is the terrific sound design. From the subtlety of groaning trees and the breezy forest air in the early going, to the increasingly discordant sound effects throughout, it is a film that really comes to life with a nice pair of headphones or a kickass sound system if you're so inclined. But the aural MVP is surely the brilliant Clint Mansell, whose synth-and-bass musical compositions are instrumental in crystalising the overall mood.
Though Wheatley's film is a stylistic indulgence more than it is an actor's showcase, he has assembled a talented cast all the same. It's neat to see up-and-comer Joel Fry get a crunchy lead role as Martin, playing the part with a winning mixture of sardonic knowing and increasing desperation. As Alma, Ellora Torchia proves a solid screen partner, while Reece Shearsmith steals every scene he's in as Zack, a mysterious, hilariously eccentric man who lives in the forest.
In the Earth's overall effect is one of a treacly slow-burn, leaving audiences to luxuriate on the initial ambiguity and ponder the various possible outcomes. Even so, at 107 minutes it does feel a little long in the tooth by act three, yet it's also absolutely refreshing to watch a film with so many possible, wildly unpredictable narrative off-ramps. Audiences are likely to be heavily split on the big reveals and especially its ending, but this truly feels like Wheatley at his most fiercely, confidently unrestrained in an entire decade.
After a string of underwhelming projects, Ben Wheatley returns with his best film since Kill List.
Flickering Myth Rating – Film: ★ ★ ★ / Movie: ★ ★ ★ ★
Shaun Munro – Follow me on Twitter for more film rambling.