Damian Wayne is set to emerge from under the shadows of Batman and the Teen Titans this April as the young hero takes centre stage in a brand new Robin ongoing series from writer Joshua Williamson (Future State: Justice League) and artist Gleb Melnikov (Wonder Woman).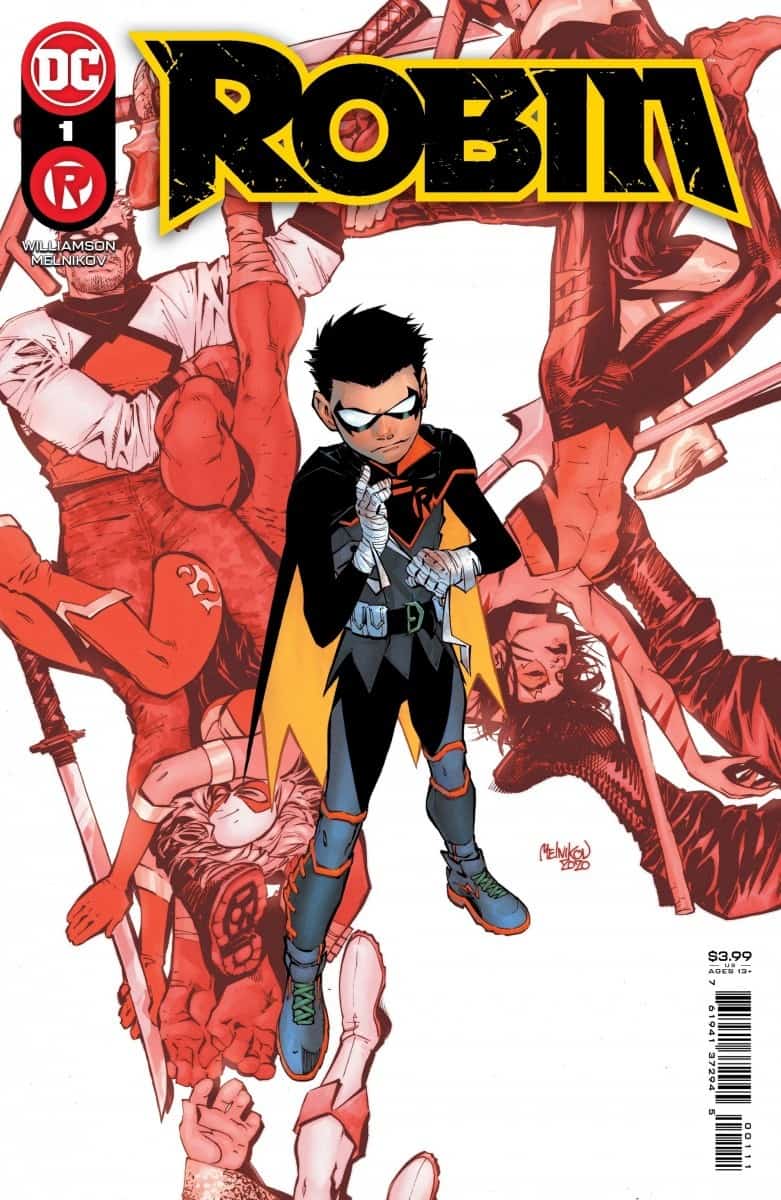 "Being a big fan of Damian Wayne, I'm really excited about getting him back on a hero's journey." said Williamson. "Gleb is the perfect artist to tell this story as we show readers Damian's growth, in a new adventure that navigates his legacy, his connections to Batman, Talia Al Ghul and kicks off an important story in the DC Universe."
After learning of the deadly League of Lazarus tournament, Damian Wayne has a new mission: to win the tournament and prove he is the greatest fighter in the DC Universe! But first he must find the secret island where the tournament is being held!
Robin #1 will go on sale on Tuesday, April 27th, but Williamson and Melnikov will also team for a two-part 'prequel' backup story entitled 'Demon or Detective' which will feature in Batman #106 and Detective Comics #1034 in March.