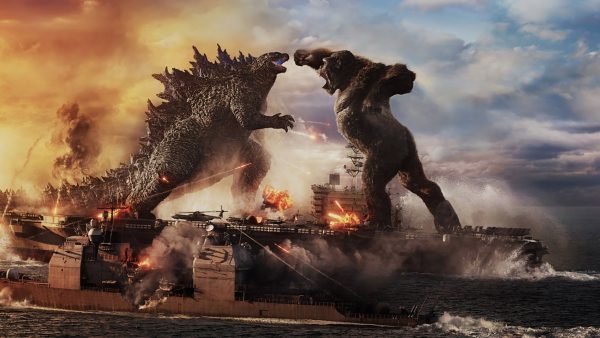 The long-awaited showdown (or rematch, if you're counting the 1962 movie) between to of the most iconic monsters in pop culture is almost upon us, and we now have our first real look at Warner Bros. and Legendary Entertainment's MonsterVerse crossover Godzilla vs. Kong with the release of the official trailer!
Check out the trailer and updated synopsis below, and be sure to let us know on our social channels who you're backing to come out on top in this epic battle between the King of the Monsters and the Eighth Wonder of the World…
Legends collide in "Godzilla vs. Kong" as these mythic adversaries meet in a spectacular battle for the ages, with the fate of the world hanging in the balance. Kong and his protectors undertake a perilous journey to find his true home, and with them is Jia, a young orphaned girl with whom he has formed a unique and powerful bond. But they unexpectedly find themselves in the path of an enraged Godzilla, cutting a swath of destruction across the globe. The epic clash between the two titans—instigated by unseen forces—is only the beginning of the mystery that lies deep within the core of the Earth.
Godzilla vs. Kong is directed by Adam Wingard (The Guest, Blair Witch) and sees Millie Bobby Brown (Stranger Things), Kyle Chandler (Bloodline) and Ziyi Zhang (The Cloverfield Paradox) reprising their roles from Godzilla: King of the Monsters, while new additions to the MonsterVerse include Alexander Skarsgard (Big Little Lies), Julian Dennison (Deadpool 2), Brian Tyree Henry (Atlanta), Demian Bichir (The Hateful Eight), Rebecca Hall (Holmes and Watson), Jessica Henwick (Iron Fist), Eiza Gonzalez (Baby Driver), Shun Oguri (Crows Zero), and Lance Reddick (The Wire).