In a deal reported to be over $100 million, Netflix has acquired the worldwide rights (with the exception of China) to The Mitchells vs. The Machines from Sony Pictures.
The upcoming animated comedy, produced by Phil Lord and Christopher Miller, had originally been slated for a 2020 theatrical release, before Sony pushed back the date amid the global pandemic. For a time, the film had been titled 'Connected', but Netflix plans to release the movie on its platform later this year under its original title.
In a statement released by Lord and Miller, part of the creative team behind the Oscar-winning film Spider-Man: Into the Spider-Verse, they said: "We are overwhelmed by the enthusiasm Netflix has expressed for this movie with this acquisition and grateful to everyone at Sony for making a great picture with us and finding a big way to bring it to audiences.
"We're really proud of the film we all made together, plus we understand our subscription fees are waived in perpetuity as part of the deal? We're not lawyers but it does sound right to us."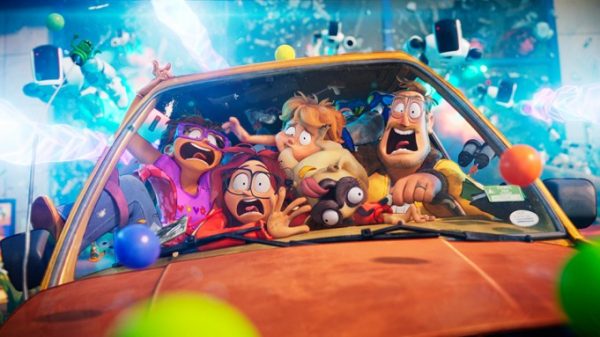 Written and directed by Mike Rianda and Jeff Rowe, The Mitchells vs. The Machines follows an everyday family's struggle to relate while technology rises up around the world. Katie Mitchell (Abbi Jacobson), a creative outsider, is accepted into the film school of her dreams, prompting her nature-loving dad Rick (Danny McBride) to suggest driving the whole family to Katie's school for one last family bonding trip.
Alongside Jacobson and McBride, the film boasts the voice talents of Maya Rudolph, Eric Andre, Olivia Colman, Blake Griffin, Doug The Pug, and Rianda himself. A release date has not yet been revealed.