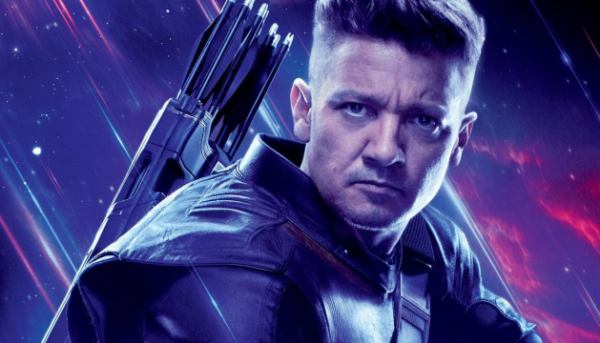 The upcoming release of Marvel Studios' Black Widow movie (assuming it ever actually gets released given the current climate) means that Jeremy Renner's Clint Barton will be the only original Avenger not have headlined his own solo movie in the Marvel Cinematic Universe.
The story of the S.H.I.E.L.D. agent turned member of Earth's Mightiest Heroes will continue however on the small screen, with filming currently underway on the Disney+ Hawkeye series, and now comes word from THR that the project was initially intended as a feature film before the announcement of the Disney+ streaming service changed Kevin Feige's plans for the MCU.
According to the site, Marvel's original deal with Jeremy Renner was for the actor to reprise the role of Hawkeye in his own feature film, but the decision was then made to pivot to a series, with the show being announced as part of Marvel TV Studios' initial wave of programming alongside WandaVision, The Falcon and the Winter Soldier, Loki, and What If?.
SEE ALSO: Hailee Steinfeld on her "badass" role as Kate Bishop in Marvel's Hawkeye
While some fans may be disappointed that we won't be seeing Hawkeye lead his own movie, at least the series format will allow Marvel to delve deeper into both Clint's story and that of his protege Kate Bishop, played by Hailee Steinfeld.
Hawkeye sees Jeremy Renner returning as Clint Barton alongside Hailee Steinfeld (Bumblebee) as Kate Bishop, Florence Pugh (Black Widow) as Yelena Belova, Vera Farmiga (The Conjuring) as Eleanor Bishop, Fra Fee (Les Miserables) as Kazi, Tony Dalton (Better Call Saul) as Jack Duquesne, Zahn McClarnon (Fargo) as William Lopez and newcomer Alaqua Cox as Maya Lopez.