EJ Moreno discusses his must-see movies from this year's Sundance…
Every year, the Sundance Film Festival kicks off the year with a gang of new films and fresh faces in the world of filmmaking. This year is no different, even if the festival itself is changing. For the first time, Sundance will be held virtually, becoming accessible to even more cinema lovers than ever before.
With films like recent films Minari, Black Bear, and Promising Young Woman shining at Sundance, this year looks to add a whole gaggle of future classics and indie darlings to its ranking. From Nic Cage's latest to a powerful Rita Moreno documentary, 2021's Sundance line-up looks to be one of the best in recent memory.
Join me as we go over some of my most anticipated films from this upcoming film festival. Be sure to share your most anticipated Sundance 2021 film by reaching out to us on social media, @FlickeringMyth, using the hashtag #FMSundance…
Honorable Mentions:
Coda – Siân Heder's Coda offers a touching look at a hearing child's life in a deaf family.
Superior – This "visually luscious thriller" is the must-see debut from filmmaker Erin Vassilopoulos.
The Sparks Brothers – Fan-favorite Edgar Wright tackles his first documentary, diving into the band Sparks.
Censor
Every year, Sundance offers up some Midnight Movies for fans to feast on. These are edgy, shocking, and often some of the most riveting films from the festival, and the 2021 offerings are looking great. Censor looks to kick things off with a video nasty-era throwback that offers up a look at the life of a film censor. In what feels like a modern Videodrome, we could be seeing the birth of a future cult classic here.
PREMIERE: JAN. 29 – 12:00 AM
Rita Moreno: Just a Girl Who Decided to Go For It
One of the most recognizable actresses working, Rita Moreno, has a career that most talents would wish for. Now, she'll pull back the curtain and offer viewers a look at her stunning life and body of work in Rita Moreno: Just a Girl Who Decided to Go For It. This EGOT award-winning performer will dazzle and stun in this piece, which will see celebrities from all over come to celebrate Moreno's work.
PREMIERE: JAN. 29 – 3:00 PM
Prime Time
Polish thriller Prime Time will be a powerful film, just based on its quick summary alone. Though the film is set in 1999 with the clock about to strike midnight to bring in 2000, the film still feels surprisingly relevant. As a young man armed with a gun hijacks a television station, the world is waiting to hear his message, even if he doesn't know what it is yet. After the recent events in the United States, you should expect this to hit viewers hard.
PREMIERE: JAN. 30 – 3:00 PM
The World to Come
When you put together Vanessa Kirby, Katherine Waterston, Christopher Abbott, and Casey Affleck, you are going to end up with a wildly enthralling film. Given its award-winning premiere during September's Venice International Film Festival, The World to Come will likely have a similarly successful run at Sundance 2021. Filmmaker Mona Fastvold looks to give viewers their yearly dose of period piece lesbian drama.
PREMIERE: FEB. 2 – 3:00 PM
Wild Indian
Michael Greyeyes shined in 2019's zombie horror film Blood Quantum, and now he looks to make another big impression with this year's Wild Indian. Many are citing this as this personal must-see from this film festival with its spectacular cast and compelling premise. The importance of more Native American and First Nations representation in film is dire, and let's hope Wild Indian is a positive step forward.
PREMIERE: JAN. 30 – 3:00 PM
Passing
One of the other films walking into Sundance 2021 with some major buzz, Passing could be the first true "awards contender" for the next awards season. Starring Ruth Negga and Tessa Thompson's powerhouse duo, this is a story that will likely excite and shock its viewers. Two mixed-race women become intrigued by each other's lives, sending them down a path that leads to a powerful story.
PREMIERE: JAN. 30 – 6:00 PM
Prisoners of the Ghostland
The legendary shocking filmmaker Sion Sono is teaming up with Nicolas Cage. You don't need to know anything more than that as Sono or Cage's fans should be foaming out of the mouth for this. If you need to be sold further on Prisoners of the Ghostland, Cage even said it was his wildest movie yet…and that's saying something with the likes of Mandy and Bangkok Dangerous.
PREMIERE: JAN. 31 – 9:00 PM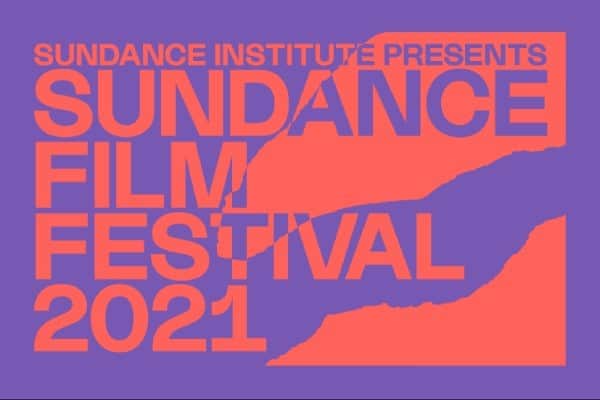 EJ Moreno