Tom Jolliffe looks ahead to the cinematic offerings that 2021 will bring…
Despite the uncertainty running throughout the film industry in the continuing pandemic, and a genuine threat to the future of cinemas, 2021 (in principal) promises a whole host of cinematic delights. Looking ahead to some of the most enticing films will also bring a sense of deja vu to similar lists this time last year. Of course it has come to pass that some films initially due for a 2020 release have been postponed to re-appear in 2021. So here, in my opinion, are the films to look out for in 2021…
No Time To Die
Okay, it feels like we've been talking about this one forever. Indeed I recently wrote that potentials for another delay could be counterproductive for a film that has already had several hold ups (and not just pandemic related either). Whilst the anticipation has been slightly ebbed away, Bond has credit in the bank on that front and it'll undoubtedly spark plenty of interest. Could it be a potential boost that cinema will undoubtedly need in 2021? A resuscitator to an industry on its knees? You would hope Bond could gross enough to have studios breathing a little easier (and cinema chains especially, feeling some positivity). It'd be his toughest mission to date. All that aside, it's also Daniel Craig's farewell, with a decent director, stellar cast and a much needed slice of spectacle (particularly for the Brit audience where Bond has become almost as traditional as a Christmas Turkey).
The Green Knight
The Green Knight is another cinematic offering to delve into the Arthurian lore, which is based on the tale of Sir Gaiwan and the Green Knight. This in itself marks something a little out of the ordinary cinematically, as the focus has traditionally tended to be on Arthur's rise and the Knights of the Round Table etc. This will certainly not be in the tradition of something like Guy Ritchie's recent King Arthur film, nor the last Robin Hood. It's not blockbuster fare, this is from indie purveyors of art A24 and evokes John Boorman's Excalibur with its distinct gritty and mature style. The cast is fantastic, led by Dev Patel and Alicia Vikander, and the trailer looks like a potential cult film in the offing. Whether it delivers what you'd expect from the studio's impressive strike rate and the great potential of David Lowery (A Ghost Story) as a filmmaker, remains to be seen.
The Northman
The Northman may just sneak in this year and given the buzz for Robert Egger's next film is feverish among his ever expanding fan club, I'll include it. I can't wait. I love The Witch and The Lighthouse and the prospect of Eggers dealing with the grim surrounds of Vikings in the Middle Ages is mouth watering. A director of distinct creative vision, who delivers interesting genre redefining work offers so much potential for a Viking revenge saga, and the cast assembled is as eclectic and eye catching as you will see all year, including Willem Defoe, Nicole Kidman, Alexander Skarsgard, Anya Taylor-Joy, Ralph Ineson, Ethan Hawke, and interestingly, Bjork. This could be a potential masterpiece.
Dune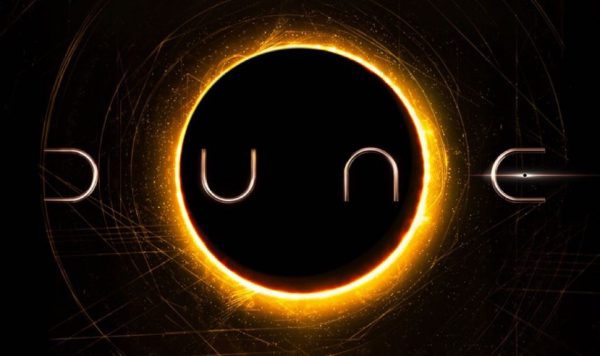 Another film which has suffered a delay, Dune is a movie that will always have been a tough sell to mass audiences. From a cinematic standpoint though, it is absolutely essential viewing for 2021. With Denis Villeneuve at the helm, Frank Herbert's seemingly unadaptable source material (ask David Lynch), may just be made ingestible for wider audiences. Villeneuve has secured an all star cast and already delivered a trailer loaded with impressive visuals. Will it be palatable? Or will it be as divisive as Lynch's version? We shall see, but this should rank high on most cinephile's watch lists.
The Matrix 4
Next Christmas will bring many things (hopefully the culmination of a much better 2021 than 2020 was). Among those, will be The Matrix 4. This feels like a film that could go either way. It could be the next… well… Matrix, or it could be the next Jupiter Ascending. Whatever Lana Wachowski manages to deliver, the film will undoubtedly spark plenty of interest. Whether the franchise still has the pull it did 16 years ago, is another matter. It was always going to be a box office gamble, and with the new climate, the film will likely be looking at a dual release on big screen and pay per view (as will Dune of course). That could change, if circumstances do, but like many big budget films out in 2021, it could well be a case of taking the financial hit. Still, for the viewer, our be all and end all is the quality of the film. Somewhere within Wachowski lies the ability to make great cinema still. Hopefully she finds that gift again.
Mission: Impossible 7
Okay. We're seven films in. We largely know what we're gonna get. There'll be a MacGuffin of some kind (often much of a muchness in each film). We'll have essentially the same plot, complications and then payoff. Somehow though, it always seems to work and the films have become markedly better since the fourth instalment. A reliable cast of characters continue to return or join in addition, and Cruise remains a great action hero. However…we're here for the stunts. Let's be honest. How is Tom Cruise almost going to die on this one? Let's see. Something involving a train, and whatever else he can conjure up. It'll be fun. It'll probably be good. If there's one action franchise to lay your bets on for hitting the marks, it's probably this one now (conversely the Fast franchise feels like it's on bald tires now, and the car will need scrapping soon).
The Last Duel 
Ridley Scott is one of cinemas most visually arresting filmmakers. A once great master of the art and orchestrator of my favourite film ever, Blade Runner. In recent times he's had a mixed output, with divisive returns to the world of Alien, offset by the excellent The Martian. I'd like to think there's another masterwork left in his locker, and it often seems like the script has been that hurdle that affected films like Prometheus, or Robin Hood. Interestingly, The Last Duel sees Matt Damon and Ben Affleck joining forces on scriptwriting duties. Given they wrote Good Will Hunting (and certainly Affleck has shown his qualities in films since too) the potential of a solid platform for Scott to work from is huge. If everything comes together, including a fantastic cast (Adam Driver on board a Scott epic is exciting) this could Scott's best since Gladiator.
Judas and The Black Messiah
Based on the life of Fred Hampton, a chairman of the Black Panthers, and an undercover FBI agent tasked with infiltrating his party, this promises to be a powerful film. Written and directed by Shaka King (and produced by Ryan Coogler), the film has already sparked talk of awards, and the trailer looks phenomenal. Two of cinemas brightest lights right now, Daniel Kaluuya and LaKeith Stanfield star and this may well be stunning. From the trailers you might just want to put your money down on Kaluuya to win an Oscar.
Decision To Leave
Park Chan-wook is back behind camera again with Decision to Leave. This may well make 2021, and with it comes a big wave of expectation. Chan-wook's CV is imperious, and up until Bong Joon Ho stormed the Oscars with Parasite, Chan-wook's contributions to Korean cinema's worldwide impact were deemed huge. The director behind Oldboy, which broke the world in a big way in 2003, also gained a swathe of attention and acclaim for his last outing, The Handmaiden. That was exceptional and sumptuous, and his gift for consistently pitching top quality films means Decision to Leave can only be considered a must watch.
Shang-Chi and the Legend of the Ten Rings
The comic book genre, with Marvel and DC cranking out content almost non-stop, might seem a murky and indistinguishable melange of films. I just see a bunch of titles, but strip those away and many of the films are very similar at their core. Marvel too has its very distinct formula. It works but its samey and the post-Avengers line-up seems decidedly second rate by comparison. Despite that, there are some potentially interesting projects on the way. For DC, The Suicide Squad as helmed by James Gunn is enticing. One film for Marvel does pique my interest though, with Shang-Chi and the Legend of the Ten Rings. I have no idea about the character or entirely what to expect, however what is great to see, is that it's powered by a cast of East Asian heritage actors (from America, heading over across Europe to the far East itself). There's Awkwafina, Simu Liu (as the titular hero), Fala Chen and the icons Michelle Yeoh and Tony Leung. Count me in.
MacBeth
Take one Coen (Joel). Take A24 Films. Take a cast of Denzel Washington, Frances McDormand, Brendan Gleeson (an absolute and mightily underrated powerhouse) and Ralph Ineson. Dust off a copy of Macbeth and then make a film. The prospect of another Macbeth film translation is interesting. There have been plenty and indeed a lot of great ones (Kurosawa's Throne of Blood remains the best), and Joel Coen could potentially deliver one worthy of the best. It's been shot entirely on sound stages to create an otherworldly feeling, but at the same time this could give the film a distinct old studio era feel when films were rarely shot on location. It would be assumed too, that Coen will have elaborate sets created as opposed to doing a lot with CGI. It's not going to be less than great is it?
What are your most anticipated films of 2021? Let us know on our social channels @flickeringmyth…
Tom Jolliffe is an award winning screenwriter and passionate cinephile. He has a number of films out on DVD/VOD around the world and several releases due out in 2021, including, Renegades (Lee Majors, Danny Trejo, Michael Pare, Tiny Lister, Ian Ogilvy and Billy Murray), Crackdown, When Darkness Falls and War of The Worlds: The Attack (Vincent Regan). Find more info at the best personal site you'll ever see…https://www.instagram.com/jolliffeproductions/