With all of the attention that Justice League is getting at the moment, it's easy to forget that Zack Snyder has another project incoming this year in Netflix's Army of the Dead, and thanks to Entertainment Weekly we now have a couple of first look images from the zombie heist movie.
"It is a full-blown, balls-to-the-wall zombie heist movie, so it's genre-on-genre in a great way," Snyder tells the outlet. "So you expect pure zombie mayhem, and you get that, 100 percent. But also you get these really amazing characters on a fantastic journey. It's going to surprise people that there's a lot of warmth and real emotion with these great characters."
"With [2004's Dawn of the Dead], we made a zombie movie but tried to do it all the way with all of those tropes of the genre," Snyder continues. "That was so fun, so I started to think of what were other genres that story didn't have room for. It's this tone where you have fun with the genre but you don't make fun of the genre — it's a fine line."
SEE ALSO: Zack Snyder has "no plans" to make more DC films after his cut of Justice League
In addition to the movie, Army of the Dead is set to be accompanied by the prequel film Army of the Dead: The Prequel, as well as the animated series Army of the Dead: Lost Vegas.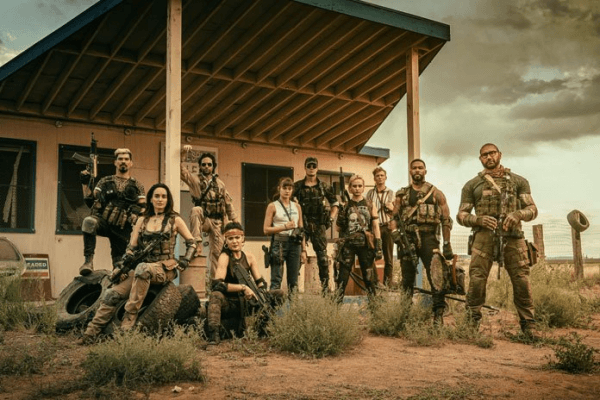 Army of the Dead is directed by Zack Snyder and stars Dave Bautista, Ella Purnell, Ana de la Reguera, Garret Dillahunt, Raul Castillo, Omari Hardwick, Tig Notaro, Nora Arnezeder, Matthias Schweighofer, Samantha Win, Theo Rossi, Huma Qureshi and Hiroyuki Sanada.