Jockey, 2021.
Co-written and directed by Clint Bentley.
Starring Clifton Collins Jr., Molly Parker, and Moisés Arias.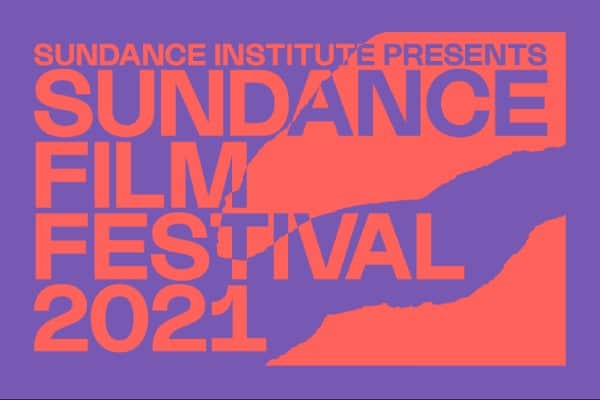 SYNOPSIS:
An aging jockey is determined to win one last championship, but his dream is complicated when a young rookie shows up claiming to be his son.
It's always enormously satisfying to see a talented, perhaps underappreciated character actor finally get gifted a beefy lead role, as is absolutely the case with the great Clifton Collins Jr. in Clint Bentley's directorial debut Jockey. At the same time, it's also proof perfect of how material can transcend familiarity with a heartfelt throughline and exemplary cast.
Middle-aged horse jockey Jackson (Collins) is struggling to accept the fact that years of physical punishment are causing his body to fail him, and before long he'll have to hang up the saddle. Nevertheless, Jackson prepares for an upcoming championship with his trainer Ruth (Molly Parker), before crossing paths with a young jockey, Gabriel (Moisés Arias), who claims to be his son from an earlier relationship.
Between the well-worn plot-line of the broken down underdog taking one last shot at success and the melodramatic potential of a man learning to connect with his secret progeny, on paper the potential for Jockey to be a staid, me-too sports drama speaks for itself.
Yet there's a refreshing, matter-of-fact simplicity to the script, co-written by Bentley and Greg Kwedar, that eschews grandstanding, awards-baiting Drama in favour of a more subdued – but no less effective – character study.
What is truly singular about the film is its window into a sport most viewers will know so little about. Jackson, a cynical long-standing member of the jockey's old guard, works by the mantra that "jockeys ride the horse, trainers ride the jockey, and owners ride the trainer."
He insists that the under-documented exploitation of jockeys and trainers' common view of them as expendable is nothing personal, but when we hear how trainers will carve up a jockey's earnings and provide no compensation for them during injured periods, it's tough to view this aspect of the industry in a positive light.
This isn't to ignore the dangerous competitiveness of the sport itself, with riders cutting so much weight as to have little "meat" to protect their bones during inevitable falls, making debilitating injuries extremely common. Jackson's denial continues, though, attesting, "You can't be afraid of death any more than a baby can be afraid of being born."
Collins' performance won the U.S. Dramatic Special Jury's Best Actor award at Sundance, a testament to his brilliantly understated, tightly calibrated depiction of a man skirting the fringes between exhilaration every time he's on a horse and fear for the future most times he isn't. Collins has proven himself such a reliably compelling performer throughout the years that it's tremendously gratifying to see him granted this space to showcase the full extent of his acting chops.
He's also aided by some rock solid backup; the ever-watchable Molly Parker is low-key charming as Jackson's no-bullshit trainer Ruth, serving as a more cautious ballast whenever Jackson seems to lose sight of the fact his career is winding down.
Parker's especially fantastic during a scene where Ruth and Jackson get drunk, so great in fact it's easy to believe she method-acted her way to playing sauced. Moisés Arias also makes for a quietly heartbreaking scene partner for Collins, desperate for Jackson to acknowledge his parentage and also to find his own place in the world.
Bentley's direction is largely interested in capturing the authentic muckrake of the racetrack, and even the director's sporadic use of longer takes for more intense dialogues doesn't endeavour to draw much attention to itself. Yet Adolpho Veloso's lensing captures the orange-hued sunsets in all their enticing warmth, while delivering an especially lush visual feast when Jackson and Ruth drink beers in front of a roaring bonfire.
Jockey may not offer much in the way of surprises, even its biggest reveal proving completely telegraphed, but this isn't a story that needs to shock in order to succeed, nor does it feel compelled to neatly close Jackson's story off when the end credits roll. What it is interested in doing is shining a sympathetic light on a corner of the sports world most audiences won't be familiar with – it's The Wrestler for horses, if that's not too glib a comparison.
Unapologetically straight-forward but agreeably understated, this rewarding drama affords a long-deserving lead role to veteran character actor Clifton Collins Jr., who unequivocally rises to the occasion.
Flickering Myth Rating – Film: ★ ★ ★ / Movie: ★ ★ ★ ★
Shaun Munro – Follow me on Twitter for more film rambling.