R#J, 2021.
Co-written and directed by Carey Williams.
Starring Camaron Engels, Francesca Noel, David Zayas, Diego Tinoco, Siddiq Saunderson, and Russell Hornsby.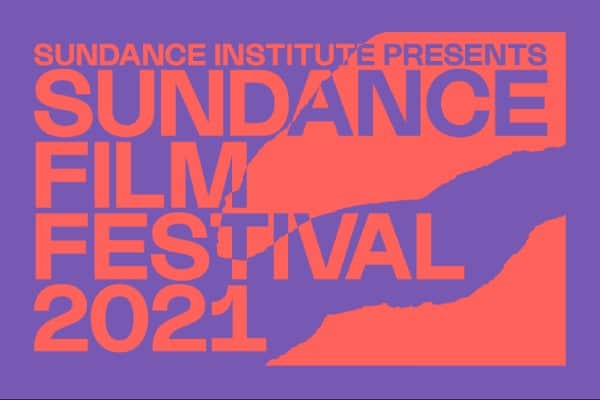 SYNOPSIS:
A modern-day adaptation of Shakespeare's romantic tragedy "Romeo and Juliet."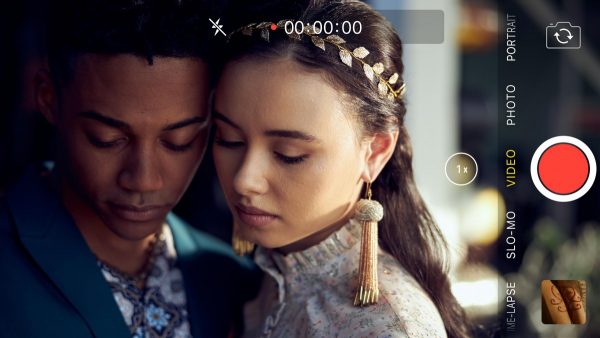 A movie adaptation of The Bard's most popular play for the Instagram set has the obvious potential to be completely insufferable, and yet, Carey Williams' daring debut harnesses just enough beguiling skill and slipperiness to prove itself worthwhile.
Perhaps every generation gets the Romeo and Juliet movie they deserve; Baz Luhrman's 1996 take perfectly captured the edgy gloss of the MTV generation with its staccato editing and marrow-rich colours, while if nothing else, this new take for the social media generation captures modern youth in all of its openness, sensitivity, and yes, narcissism.
You know the basic beats of the story, which are boldly recontextualised through a contemporary-adjacent time period and filmmaking form that transpires almost entirely across its characters' phones. From the moment that the play's iconic prologue is splayed over an Instagram roll of the focal characters, Williams demonstrates a willingness to jump in with both feet yet make little effort to mediate the experience for the non-social media-savvy.
It would be fair to call R#J a bit of a sensory assault at times – particularly if, like me, you don't use Instagram – its dizzying scrolls through social feeds quite perfectly reflecting how smartphones and social media have completely overhauled the human experience, creating a digital itch that so desperately begs to be scratched. Viewers who do pay extra special attention and even periodically pause the film, though, will find many amusing Easter eggs scattered among the various feeds for mere fractions of a second.
This setup allows Williams and co-writers Rickie Castaneda and Oleksii Sobolev to reconfigure Shakespeare's drama through the lens of Social Media Drama; in the case of Mercutio (Siddiq Saunderson) and Tybalt's (Diego Tinoco) eventual fight, this means the fisticuffs are of course livestreamed, complete with a dropped connection for poor Romeo (Camaron Engels).
But most interesting is how Williams reworks the text's romance to reflect contemporary dating rituals; Romeo gets in touch with Juliet (Francesca Noel) online after discovering her artwork at a party, leading to an Instagram follow and chit-chat punctuated by emojis and GIFs from The Office. Though there's an inherently jarring factor to the still-Shakespearean spoken dialogue juxtaposed against the not-remotely-Shakespearean texting, Williams is still successful enough in bringing modern emotional context to a source numbering over 400 years old.
What passes for humour throughout is certainly uneven, but does at least feel like it captures modern youth in their present. Shakespeare's great love of misunderstandings meanwhile feels perfectly ripe for a revision in a current era so often defined by misinformation and "fake news," which Williams takes blunt but effective advantage of throughout, given how much of the drama is stirred by viral rumblings of things that, perhaps, didn't actually happen.
There's also a clear desire to incorporate the realities of being a youngster in this day and age; the ever-extroverted Mercutio is a lover of cocaine, while the wider story involving the warring Capulet and Montague families is inextricably tied to the Black Lives Matter movement, even as Prince Escalus is smartly reinterpreted as a black police captain, Prince (Russell Hornsby).
And even though the reaching for currency has its clunky moments, the high energy level is so persistent throughout that Williams never dares to linger on one idea for too long across his 91 minutes. Furthermore, Williams is a natural stylist and makes the most of his sunny California setting, filling the screen with rich, popping colours as though itself processed through an Insta filter.
The dreamlike, shallow focus combines with a predominant 4:3 ratio to give the film a singular aesthetic despite the growing abundance of "screencast" films, even if some odd act intertitles add nothing and some digital phone screen cracks near the end of the film look quite hideous.
R#J's absolutely unqualified success lies with its impressive ensemble cast, all of whom bring solid conviction to their parts while reinventing them for the now. As our star-crossed leads, Camaron Engels and Francesca Noel share an easy, palpable chemistry, all the more impressive given that they spend the bulk of the film communicating through screens rather than in person.
The easy highlight, however, has to be Siddiq Saunderson, whose high-wire Mercutio is a campy delight even when considering the great pantheon of Mercutios we've been given over the years. As one of the few "name" actors present, David Zayas is also well-cast in the role of Juliet's amusingly surly father.
But the chemistry between the cast is unlikely to sway those pre-prepared to loathe the changes made to the source material, the wedding reimagined as a bizarre branding ritual because, honestly, the wedding wouldn't really make sense in a modern romantic landscape. Juliet's suicide is livestreamed, of course – perhaps inadvertently amplifying the criticism of Shakespeare's own play as glamorising suicide – yet the finale offers up a genuinely diverting rug-pull which serves as a clever testament to social media's reality-shaping power.
Though I'm in no way the target audience for a film like this, it's tough to deny the talent of the artists involved, shrewdly remixing Shakespeare in some truly unexpected ways. Whether this will actually appeal to the youth of today, though, I have absolutely no idea.
Flickering Myth Rating – Film: ★ ★ ★ / Movie: ★ ★ ★
Shaun Munro – Follow me on Twitter for more film rambling.