Watergate drama Gaslit has seen its fair share of cast and crew departures since it was announced in 2020, but now the Starz series has landed two huge names, with Deadline reporting that Julia Roberts and Sean Penn have joined the cast.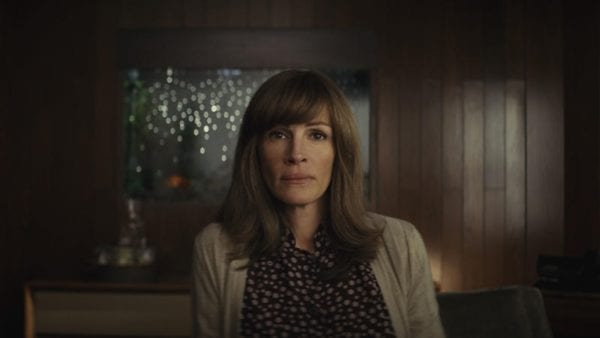 Based on Slate Magazine's Slow Burn podcast, an eight-part mini-series which depicts what it was like 'to live through the scandal that brought down President Nixon', the show was originally meant to be directed by and star Joel Edgerton, along with his brother Nash, but they are no longer attached to the project, having followed Armie Hammer through the exit door, albeit for very different reasons.
Roberts will reunite with her small-screen collaborator on Homecoming, Sam Esmail, who is exec-producing Gaslit, to play Martha Mitchell, a celebrity Arkansan socialite who's married to Nixon's attorney general, John Mitchell, who will be played by Penn. Martha was a key player in the Watergate saga, becoming something of a martyr having defied loyalty to her political party by being the first person to call out Nixon for his involvement in the scandal.
Matt Ross, director of the brilliant Captain Fantastic has taken over directorial duties on the show, which is set to go before cameras in Spring. The roles intended for Edgerton and Hammer are yet to be recast.
What do you think of this news? Excited to see Julia Roberts back on the small screen after impressing in Homecoming? Don't forget to head to our social channels to continue the discussion @FlickeringMyth…