Back in 2017, Hulu announced that John Wick creator Derek Kolstad had been approached to write the script for the pilot episode for a Hitman TV series based on the bestselling video game.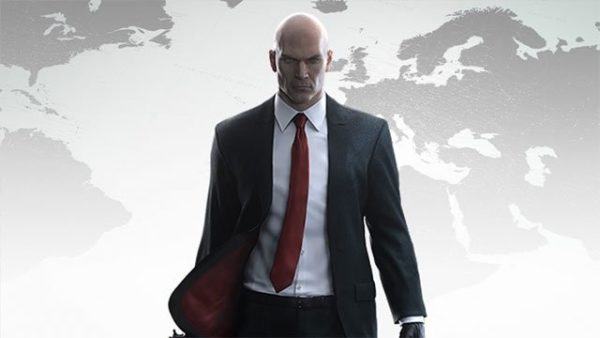 Now, in an interview with Collider, Kolstad revealed that not only did he wrote the first two episodes of the series but Agent 47 will not have his signature bald head in the pilot episode and instead will have a "full head of hair" until he discovers his barcode.
"I wrote Episode 1 and 2, and what was great is they let me come in [and] introduce a character like that to our post-modern world. And I did it very much like The Third Man meets Three Days in the Condor. You're introduced to a guy who's very much the hitman we know from the games, but he's got a full head of hair, and he's independent. He has a handler, he's got a life, he's very much that early '80s, late '70s assassin we read about in the books, right? But at a certain point, he gets a gig, and that gig unveils the reality that no choice he's ever made has been his own. And of course, the show ends with him at a mirror, finding hidden under his skin, the barcode. So suddenly it becomes a mystery of 'who am I, really?' [Jason] Bourne did that excellently. This is more of, 'what is true in regards to the people in my life? What has been manufactured, what are thoughts, etc.' It's the nature versus nurture of it all," said Kolstad.
Kolstad later explained why he has no desire to serve as the showrunner on the Hitman TV series and would prefer to continue his focus on screenwriting.
"Well, here's the thing… I've got a lot going on because I love to write. And I know a showrunner is what a writer should really want to be because you get all the money and all the power if you want to take it. But the reality is, I want to just write. So on these things, I want to partner up with a showrunner, and [to use] an analogy from a sport I don't necessarily watch, I want to help build the car, staff the pit, hand the keys over to the driver and just be there to refuel and take care of the car. I want to do that as much as I can because the joy is the writing for me. Being on set is cool, but then [after] about five minutes you're like, 'meh.' I'm blessed alone in a cave [where I can] type," Kolstad added.
There have already been two Hitman movies, one starring Timothy Olyphant in 2007, the other starring Rupert Friend in 2015, and both featuring the assassin Agent 47. However, the Hitman franchise is best known as the best-selling video game series which started back in 2000 with Hitman: Codename 47 with the latest instalment, Hitman III, being released in January 2021.