Currently riding a wave of buzz from festival favourite Black Bear (read our ★★★★★ review here), Aubrey Plaza has been speaking from the set of Guy Ritchie's latest spy caper, formerly titled Five Eyes, about her character, and how she's trying to destroy her co-star Jason Statham.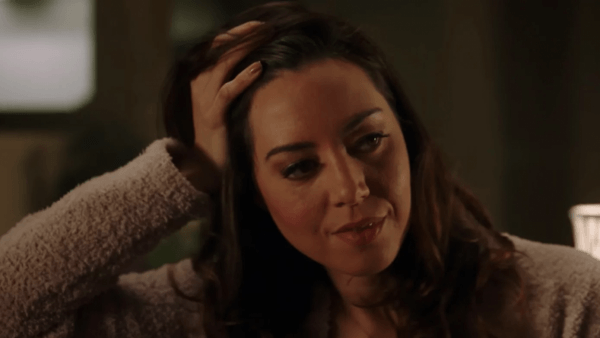 Speaking from the shoot in Turkey, the former April Ludgate told The Hollywood Reporter that she was liking her character to "a female James Bond." Plaza continued "This is what I'm manifesting for my character. It's a really fun tone. The movie's like a like a Bond kind of spy thriller that has a sense of humor about it."
Having not worked together since 2005's much-maligned Revolver, this reunites Ritchie with Jason Statham for the first time in 15 years, and Plaza has been speaking about working with the action-star, revealing that "I'm just destroying his heart by slowly making him fall in love with me. I don't think I could destroy him physically. Maybe not for another year or two of training. But emotionally, I'm breaking him down."
You can also get a look at the pair in action thanks to Guy Ritchie's Instagram account.
View this post on Instagram
The film follows Statham's Orson Fortune as he is "recruited by a global intelligence alliance to track down and stop the sale of a deadly new weapons technology that threatens to disrupt the world order. Reluctantly paired with CIA high-tech expert Sarah Fidel, Fortune sets off on a globe-trotting mission where he will have to use all of his charm, ingenuity, and stealth to track down and infiltrate billionaire arms broker Greg Simmonds."
Also starring Hugh Grant, Josh Hartnett, Bugzy Malone, and Cary Elwes, the film has been written by Ivan Atkinson and Marn Davies (The Gentlemen) with revisions by Ritchie.