Following on from the record-breaking trailer premiere, one of the producers of the latest Mortal Kombat movie has discussed what fans can expect to see from the highly-anticipated reboot.
During a set visit (via ComicBook.com), producer Todd Garner stated that the goal of the reboot is to try to "make the most badass fighting movie that's ever been shot."
"You'll hear Lewis [Tan], I mean I guarantee you within 12 seconds he'll say, he's not letting his stuntman do anything. He's done every piece of fighting choreo in this movie. And they all have. So look, going back to your nine years of development, that is the goal, is to try to make the most badass fighting movie that's ever been shot," said Garner. "Which is, there's a lot. I mean going to those Korean movies and Indonesian movies and that giant Jackie Chan's stuff that he's doing in China's, it's a very tall order. So we're going to do our best, we'll see what happens."
Garner continued to explain how the scale of the fight sequences and the choreography in the upcoming reboot is unlike anything that's been seen in Hollywood in recent years.
"I mean weirdly, you know what, it's been done quite a bit on television, a lot of these guys are coming from shows. That's where they do it. And what's interesting about the TV shows they're doing, is it's much more like what's coming out of Indonesia and Korea and China, because they don't have the budgets. So they're like, we've got one camera, maybe two, have at it guys, you know. I mean obviously I'm being facetious, but you know, they're going to do 50 or 60 beats a choreo, and the cameras are just going to move and these guys are doing it. You know, and they're hitting each other, it's no joke. I mean these guys are… It's because of the stuff they do, I just can't believe they're not knocking each other out. But yeah, I mean then you've got movies like Deadpool and things like that, that are kind of doing it a little bit, but nothing on this scale," said Garner.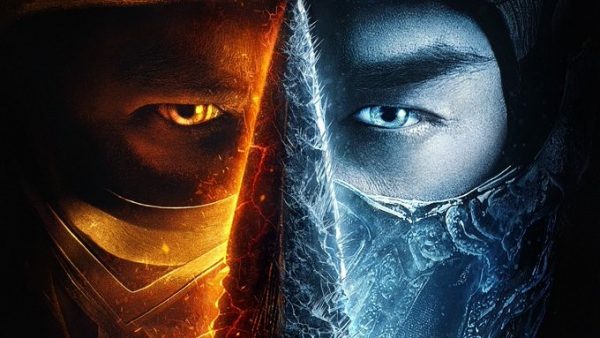 Mortal Kombat is scheduled for a simultaneous release in theatres and on HBO Max this April 16th and stars Lewis Tan (Deadpool 2) as Cole Young; Jessica McNamee (The Meg) as Sonya Blade; Josh Lawson (Bombshell) as Kano; Tadanobu Asano (Midway) as Lord Raiden; Mehcad Brooks (Supergirl) as Jackson "Jax" Bridges; Ludi Lin (Aquaman) as Liu Kang; with Chin Han (Skyscraper) as Shang Tsung; Joe Taslim (Star Trek Beyond) as Bi-Han and Sub-Zero; and Hiroyuki Sanada (Skyscraper) as Hanzo Hasashi and Scorpion; Max Huang as Kung Lao; Sisi Stringer as Mileena; Matilda Kimber as Emily Young; and Laura Brent as Allison Young.