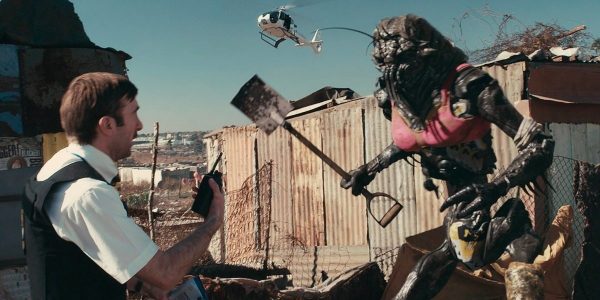 Here's some good news – hopefully – for fans of director Neill Blomkamp's directorial debut District 9, as the filmmaker has confirmed on Twitter that work is now officially underway on the script for the long-gestating sequel to the South African sci-fi satire.
District 10 screenplay also being written by @sharlto @territatchell and I. Its coming…

— Neill Blomkamp (@NeillBlomkamp) February 26, 2021
As Blomkamp notes, the script for District 10 is being written by District 9 star Sharlto Copley and co-writer Terri Tatchell, who shared an Oscar nomination with Blomkamp for scripting the first film.
Talk of a sequel actually precedes the 2009 release of District 9, which went on to gross over $210 million at the global box office, making it the biggest South African movie of all time.
Before we get to District 10, Blomkamp has his fourth feature Demonic incoming, having shot the supernatural horror during the COVID pandemic this past summer. It will premiere this month at the Berlin International Film Festival.