HBO has announced Alexander Skarsgård (Godzilla vs. Kong) has been cast in the upcoming third season of the hit series Succession.
Skarsgård will star as Lukas Matsson, "a successful, confrontational tech founder and CEO." He joins Hope Davis (Your Honor) in the series, who was recently cast as the daughter to one of Logan Roy's longtime business rivals.
Skarsgård has had a long working relationship with HBO after his breakout performance through True Blood's seven-season run. He has also starred in Generation Kill, Big Little Lies and Perry Mason for the studio. He most recently starred as Stephen King's villainous character Randall Flagg in The Stand miniseries as well as one of the scientists caught in the middle of the battle between Godzilla and King Kong in WB's Godzilla vs. Kong.
Succession stars Brian Cox, Jeremy Strong, Kieran Culkin, Sarah Snook, Matthew Macfadyen and Nicholas Braun. The third season will explore a rival family to Logan Roy's media empire and his family's influence with the Furnesses. The synopsis for the third season reads:
Ambushed by his rebellious son Kendall at the end of Season 2, Logan Roy (Brian Cox) begins Season 3 in a perilous position. Scrambling to secure familial, political, and financial alliances, tensions rise as a bitter corporate battle threatens to turn into a family civil war.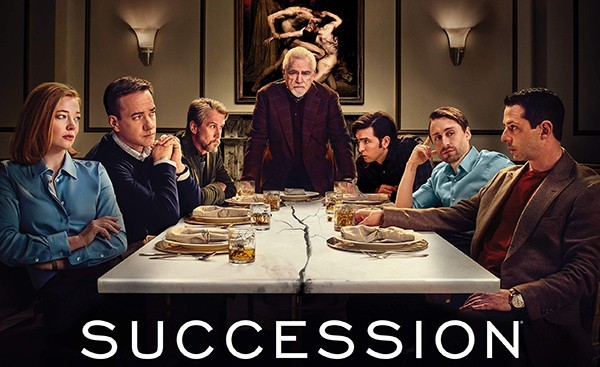 Succession is currently filming the third season.
Ricky Church – Follow me on Twitter for more movie news and nerd talk.