His long time nemesis Rocky Balboa may have decided to step away from the ring for the forthcoming Creed III, but Dolph Lundgren's Ivan Drago isn't set to ring the bell on the franchise just yet, with the news that MGM are working on a spin-off project for the Soviet slugger.
According to The Wrap, following his award-winning spec script for Becoming Rocky, which was about the making of the 1976 classic, screenwriter Robert Lawton has been hired to write a spin-off tentatively titled Drago.
With this being the early rounds there are no real plot details, but sources say that the story will focus on Ivan Drago (Dolph Lundgren), who first stepped between the ropes as the antagonist of 1985 fan-favourite Rocky IV, and his son Viktor Drago (Florian Munteanu) who was last seen going up against Michael B. Jordan's Adonis Creed in 2018's Creed II.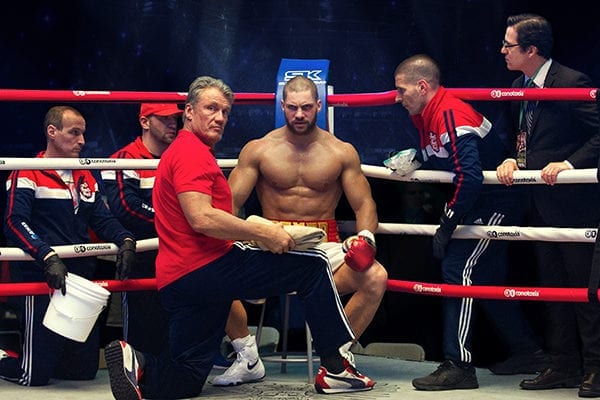 The Creed franchise has made almost $400M worldwide, with the third installment set for a delayed release in March 2023, so MGM must be hoping that there is just as much interest in watching the further adventures of Lundgren's iconic character.
SEE ALSO: Rocky IV: Original Cut vs. Director's Cut
Let us know whether you'd pay for ringside seats to watch Drago by heading to our social channels @FlickeringMyth….