The latest DC Universe animated movie Legion of Super-Heroes arrives this February, and we have an exclusive clip from the new film courtesy of Warner Bros. Home Entertainment which features Supergirl, Brainiac 5, Timber Wolf, Chemical King and Shadow Lass; watch the clip below ahead of the movie's Blu-ray and DVD release on February 6th and Digital Download from February 7th…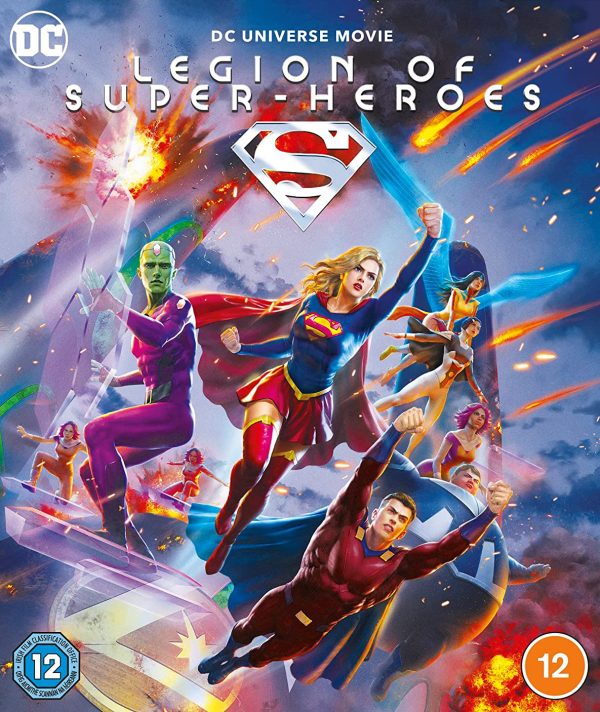 Welcome to the 31st century and the Legion Academy, where a new generation hones their powers with hopes of joining the Legion of Super-Heroes. Devastated by tragedy, Supergirl struggles to adjust to her new life on Earth. Taking her cousin Superman's advice, Supergirl leaves their space-time to attend the Academy. There, she quickly makes new friends, as well as a new enemy with old ties: Brainiac 5. But a nefarious plot lurks in the shadows – the mysterious group known as the Dark Circle seeks a powerful weapon held in the Academy's vault. Find out if the budding heroes can rise to the challenge in this all-new DC Universe Movie!
Meg Donnelly (American Housewife) and Harry Shum Jr. (Crazy Rich Asians) lead a star-studded cast as the voices of Supergirl/Kara and Brainiac 5, respectively. Darren Criss (Glee, The Assassination of Gianni Versace), Matt Bomer (Doom Patrol, White Collar) and Jensen Ackles (Supernatural, The Boys) reprise their roles in this ongoing Justice League continuity as Superman, The Flash and Batman, respectively.
The remainder of the robust Legion of Super-Heroes cast features Cynthia Hamidi (FBI) as Dawnstar, Gideon Adlon (Blockers) as Phantom Girl, Ely Henry (Players, Smallfoot) as Bouncing Boy, Robbie Daymond (Critical Role) as Timber Wolf & Brainiac 4, Yuri Lowenthal (He-Man and the Masters of the Universe, Spider-Man) as Mon-El, Eric Lopez (Young Justice) as Cosmic Boy & Chemical King, Darin De Paul (Mortal Kombat Legends franchise) as Brainiac & Solomon Grundy, Ben Diskin (Muppet Babies) as Arms Fall Off Boy & Brainiac 2, Victoria Grace (Pacific Rim: The Black) as Shadow Lass, Jennifer Hale (Mass Effect franchise) as Alura, Daisy Lightfoot (Avengers Assemble) as Triplicate Girl, and Zeno Robinson (Batman and Superman: Battle of the Super Sons) as Invisible Kid & Brainiac 3.
SEE ALSO: DC's Legion of Super-Heroes animated movie gets a trailer and release details
Legion of Super-Heroes is set for release on February 7th, 2023.