The first gameplay footage for Tempest 4000 has been released by Atari showcasing the bright neon colours and the fast paced shooting action.  Designed by the legend that is Jeff Minter, Tempest 4000 is set for release later this year on the Xbox One, Playstation 4 and Windows PC.  Watch this neon shooter gameplay trailer below…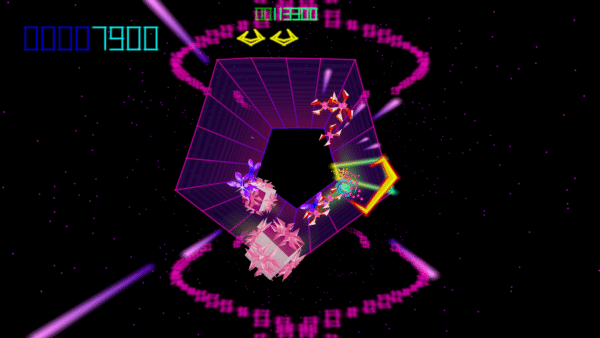 In Tempest 4000 players will see the return of fully equipped Claw spacecraft and take the cockpit to unleash total devastation on a variety of deadly creatures and objects that fly into the screen.  Players will be able to choose from three different game modes and fight their way through 100 levels.
Tempest 4000 features:
Arcade Style Shooter that sees players blasting down hordes of enemies in a fast-paced arcade style shoot 'em up.
Unparalleled Graphics: Experience Tempest 4000 in stunning 4K resolution.
Multiple game modes available including Standard, Pure and Endurance that will push your skills to the limit.
Level Up: 100 challenging geometric levels to complete by destroying enemies with various weapons and power ups, and earn upgrades through bonus rounds.
Climb to the Top of the Leaderboards: Post your high score in your quest to be recognized as number one on the leaderboards.
Retro 1990's techno soundtrack
Tempest 4000 will arrive on Xbox One, PS4 and PC later this year.