Coinciding with its world premiere at the Toronto International Film Festival, a new quad poster and eight character one sheets have arrived online for Armando Iannucci's adaptation of the 2011 graphic novel The Death of Stalin featuring Jason Isaacs, Steve Buscemi, Jeffrey Tambor, Michael Palin, Andrea Riseborough, Paul Whitehouse, Rupert Friend, and Simon Russell Beale; check them out below…
SEE ALSO: Watch the trailer for The Death of Stalin here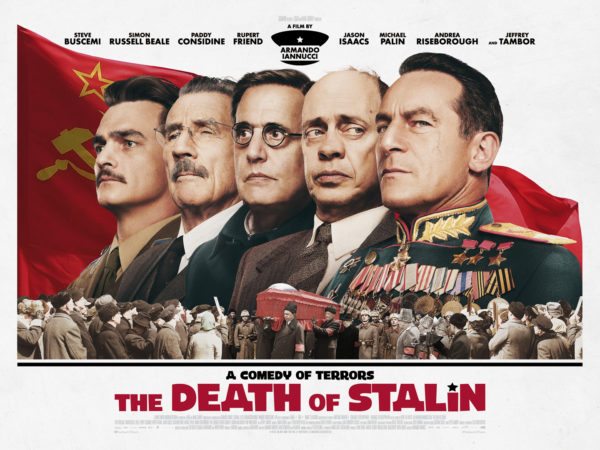 The internal political landscape of 1950's Soviet Russia takes on darkly comic form in a new film by Emmy award-winning and Oscar-nominated writer/director Armando Iannucci.
In the days following Stalin's collapse, his core team of ministers tussle for control; some want positive change in the Soviet Union, others have more sinister motives. Their one common trait? They're all just desperately trying to remain alive.
The Death of Stalin is set for release on October 20th.