With Blade Runner 2049 set for release this Friday, Screen Junkies has turned to Ridley Scott's original sci-fi classic Blade Runner for the latest instalment of Honest Trailers; check it out below…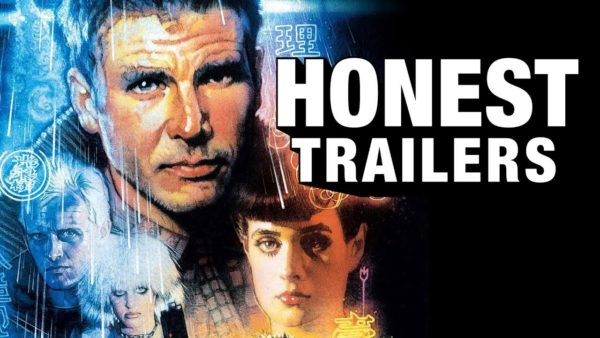 In 1982, audiences knew Harrison Ford as the charming, rogue Hans Solo or the charming, rogue Indiana Jones. Now, watch him ditch the whole charming act in the grumpiest Harrison Ford performance since…well, ANYTIME he's forced to promote a movie. But this ain't your Daddy's bright and shiny Sci-Fi, this one has rain and cigs and hookers and stuff. 
Enjoy this story that sees so clearly into the future predicting our modern anxieties about genetic engineering, corporate ownership and Ridley Scott's Unicorn festish. It may not have done well at the box office but it broke the all-time record for the number of film geeks insisting it's genius. 
SEE ALSO: Read our ★ ★ ★ ★ ★ review of Blade Runner 2049 here
SEE ALSO: Watch more Honest Trailers here
Thirty years after the events of the first film, a new blade runner, LAPD Officer K (Ryan Gosling), unearths a long-buried secret that has the potential to plunge what's left of society into chaos. K's discovery leads him on a quest to find Rick Deckard (Harrison Ford), a former LAPD blade runner who has been missing for 30 years.
Blade Runner 2049 is set for release on October 6th and sees Harrison Ford reprising the role of Rick Deckard alongside Ryan Gosling, Ana de Armas, Sylvia Hoeks, Robin Wright, Mackenzie Davis, Carla Juri, Lennie James, Dave Bautista, Jared Leto and Edward James Olmos.