I'm struggling to think of a project which has had as much rumour and speculation surrounding it as Warner Bros. and DC Films' planned Dark Knight solo movie The Batman.
For months now, it seems a day hasn't gone by without some report claiming to drop "insider information" on the status of the film, and that stepped up a gear this past week when Ben Affleck revealed that he was yet to sign on for the movie, and looking to "segue out" of the role.
To bring you up to speed, a rumour emerged a few days ago claiming that Reeves has identified Jake Gyllenhaal as a replacement for Ben Affleck, and that he is considering two ideas for his trilogy – one which would serve as a prequel to Batman v Superman: Dawn of Justice, and the other as a standalone series of films.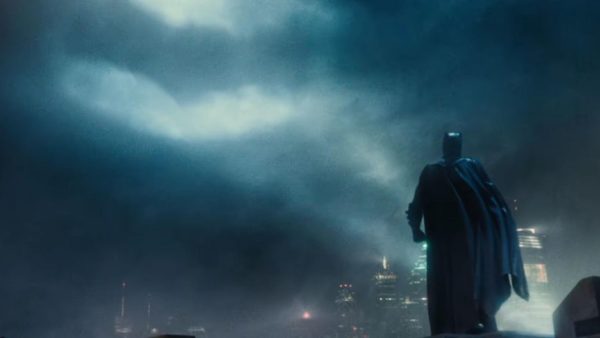 Well, we now have another report from former Latino-Review writer El Fanboy, which claims that "Affleck is most likely not coming back" and that it has been clear for the past few weeks that he wants out of the DCEU. However, even if he does exit the project, The Batman will not be a prequel or reboot, and will simply see Gyllenhaal taking over the role from Affleck, with the likes of J.K. Simmons (Commissioner Gordon) and Jeremy Irons (Alfred) remaining on board to make it clear that it is a continuation of the Justice League story.
The site also goes on to claim that "Reeves is going to do some stuff influenced in crime film and deep Batman mythos" and is being influenced by the likes of David Fincher's Se7en, Zodiac and The Game.
I'd advise taking all of these reports with a pinch of salt, but hopefully now that Justice League is here, we'll get some official word from Warner Bros. in the very near future so all of this speculation can be put to rest.
Fueled by his restored faith in humanity and inspired by Superman's selfless act, Bruce Wayne enlists the help of his newfound ally, Diana Prince, to face an even greater enemy. Together, Batman and Wonder Woman work quickly to find and recruit a team of metahumans to stand against this newly awakened threat. But despite the formation of this unprecedented league of heroes—Batman, Wonder Woman, Aquaman, Cyborg and The Flash—it may already be too late to save the planet from an assault of catastrophic proportions.
Justice League reunites Batman v Superman: Dawn of Justice stars Henry Cavill as Superman, Ben Affleck as Batman, Gal Gadot as Wonder Woman, Ray Fisher as Cyborg, Jason Momoa as Aquaman, Ezra Miller as The Flash, Amy Adams as Lois Lane, Jeremy Irons as Alfred Pennyworth, Diane Lane as Martha Kent, Jesse Eisenberg as Lex Luthor, Connie Nielsen as Queen Hippolyta and Robin Wright as General Antiope alongside J.K. Simmons (Whiplash) as Commissioner Gordon, Amber Heard (The Danish Girl) as Mera, Willem Dafoe (Spider-Man) as Vulko, Kiersey Clemons (Dope) as Iris West, and Ciaran Hinds (Game of Thrones) as Steppenwolf.