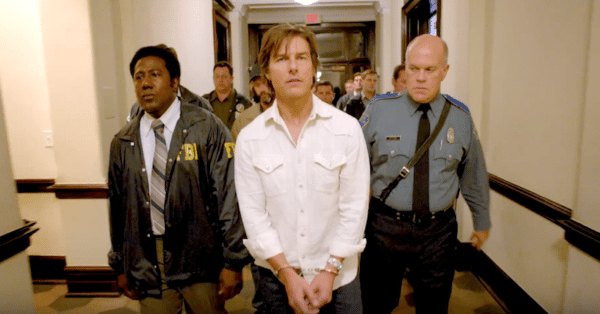 We've had a flurry of news relating to Quentin Tarantino's Charles Manson movie, from the involvement of David Heyman (Gravity, Fantastic Beasts) as producer, to rumours of Leonardo DiCaprio and Brad Pitt's involvement. Now Deadline Hollywood us reporting that Tom Cruise has been in talks for one of the two male leads roles.
With the script being shopped around to major studios following Tarantino's decision to end his career long association with The Weinstein Company, news such as this, along with the rumour that the director is chasing Margot Robbie for Sharon Tate, will surely add a few extra zeros to the market value. Every major backer, except Disney, will be mulling over the script this week.
Deadline also play down any worries that the material will be too macabre for the mainstream, or that the directors predilection for excessive gore might be distasteful considering the subject matter, by stating that  "Those who've read it said the script has heart and a strong commercial appeal, and if there is a film of Tarantino's it can be best compared to, it would be Pulp Fiction".
The untitled Tarantino Manson movie will begin production in mid-2018 for a 2019 release.