Some interesting details have emerged regarding the plot of an abandoned Justice League screenplay.
The current Justice League playing in cinemas hasn't been the only attempt to bring such a film to life; in fact, Warner Bros were trying to make the film back in 2011, before the DCEU even got under way.
The Wrap has gotten a hold of a draft from the scrapped movie and has shared some rather interesting details pertaining to the film's plot and characters.
The Wrap reports that "Batman and Wonder Woman have a son, Aquaman is nowhere in sight, Darkseid enslaves Superman, and Hawkman and Green Lantern team up in space."
SEE ALSO: The reason why WB didn't delay Justice League is reportedly due to the payment of bonuses
The script was written by Will Beall (Gangster Squad) and the film he had planned is quite different from the one that has ended up in theatres. The Wrap describes the action:
"After a quick introduction on Darkseid's hellish planet, Apokolips, we're plunged into a stunning set piece between Batman, Superman, KGBeast, Killer Croc and Lex Luthor that includes a shark tank shattering on the upper floors of Lexcorp Tower in Metropolis."
The script fits in a whole host of characters, including the likes of Killer Croc, Green Arrow, Solomon Grundy, Hawkman, and the Green Lantern.
Regarding the proposed film's villain, The Wrap say: "Though Steppenwolf is the lead villain in this year's Justice League, Beall's draft would have made his boss, Darkseid, the master of evil. That opening shark-tank battle ends with Desaad, one of Darkseid's minions, killing Killer Croc and stealing Kryptonite that Luthor has just tried to buy from KGBeast, aka Anatoli Knyazev. At one point, Croc bites a shark."
It certainly sounds crazy, and that's just the beginning. For more details on the script, check out The Wrap's full breakdown.
SEE ALSO: Justice League pushes its box office to $567 million worldwide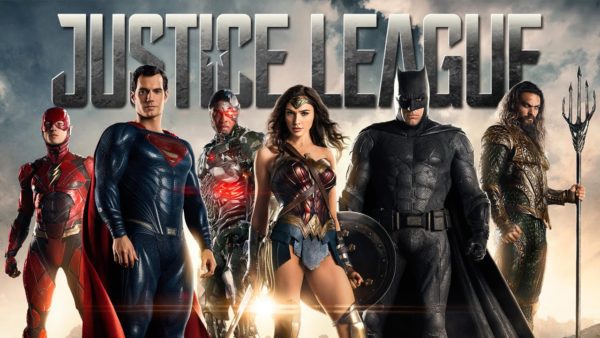 Fueled by his restored faith in humanity and inspired by Superman's selfless act, Bruce Wayne enlists the help of his newfound ally, Diana Prince, to face an even greater enemy. Together, Batman and Wonder Woman work quickly to find and recruit a team of metahumans to stand against this newly awakened threat. But despite the formation of this unprecedented league of heroes—Batman, Wonder Woman, Aquaman, Cyborg and The Flash—it may already be too late to save the planet from an assault of catastrophic proportions.
Justice League reunites Batman v Superman: Dawn of Justice stars Henry Cavill as Superman, Ben Affleck as Batman, Gal Gadot as Wonder Woman, Ray Fisher as Cyborg, Jason Momoa as Aquaman, Ezra Miller as The Flash, Amy Adams as Lois Lane, Jeremy Irons as Alfred Pennyworth, Diane Lane as Martha Kent, Jesse Eisenberg as Lex Luthor, Connie Nielsen as Queen Hippolyta and Robin Wright as General Antiope alongside J.K. Simmons (Whiplash) as Commissioner Gordon, Amber Heard (The Danish Girl) as Mera and Ciaran Hinds (Game of Thrones) as Steppenwolf.