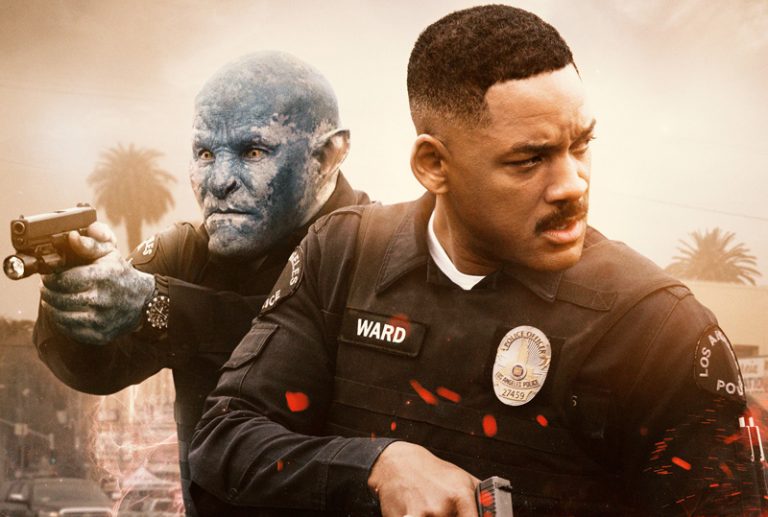 It may have been pretty much savaged by critics, but it seems that Netflix has already given the go ahead to a sequel to David Ayer's fantasy buddy cop adventure Bright.
According to Bloomberg, Will Smith is signed on to reprise his role as Daryl Ward, although it isn't stated whether we can expect to see David Ayer back in the director's chair, or if Smith's co-stars such as Joel Edgerton and Lucy Fry will be back for the second movie.
Budgeted at $90 million, Bright is Netflix's first big-budget blockbuster-style offering. The streaming service is currently in the process of ramping up its original content, with plans to invest a whopping $8 billion in original programming in 2018, including more than 80 feature films.
SEE ALSO: Read our review of Bright here
Set in an alternate present-day where humans, orcs, elves and fairies have been coexisting since the beginning of time, this action-thriller directed by David Ayer (Suicide Squad, End of Watch, writer of Training Day) follows two cops from very different backgrounds. Ward, a human (Will Smith), and Jakoby, an orc (Joel Edgerton), embark on a routine night patrol that will alter the future of their world as they know it. Battling both their own personal differences as well as an onslaught of enemies, they must work together to protect a young female elf and a thought-to-be-forgotten relic, which in the wrong hands could destroy everything.
Bright features a cast that includes Will Smith, Joel Edgerton, Noomi Rapace, Lucy Fry, Edgar Ramirez, Ike Barinholtz, Happy Anderson, Kenneth Choi, Brad William Henke, Andrea Navedo, Dawn Olivieri, Veronica Ngo, Alex Meraz and Jay Hernandez.