As 2018 begins and we enter year 8 of this decade, Tom Jolliffe takes a look back at his favourite films from the previous five year 8's…
Beginning with…
2008 – Let The Right One In
In a strong year, which included The Dark Knight and Slumdog Millionaire, I've opted for a genre redefining vampire film from Sweden. Not only is this my favourite of that particular year, but it's one of the best of this century.
Anchored by two exceptional performances by the young leads, Kare Hedebrant and Lina Leandersson, this beautifully shot, haunting, thoughtful and poignant look at troubled youth (under the guise of a vampire cover which never dives carelessly into the recognisable tropes, but respects them) was one of the most surprising films of recent times. Every nuance of character from its considered human story is matched by the powerful impact of the 'horror' elements. From combusting vampires, to self-sacrifice, every grim, gruesome death hits home with raw power.
Director Tomas Alfredson has had a mixed bag since, in an inevitable move to Hollywood. Tinker Tailor Soldier Spy was great, but the less said about The Snowman, the better.
1998 -The Big Lebowski
Not the strongest year here, although my choice is an all time personal favourite. Others in 1998 of note included Saving Private Ryan, The Truman Show and American History X (which came incredibly close to winning the spot, a gripping film with a final punch which always takes my breath away).
The Coen's have done more exceptional, dramatically engaging work, but Lebowski is one of their most imaginative and brilliantly irreverent. A gumshoe detective film without the detective. It's about the ultimate slacker (played fantastically by Jeff Bridges) who stumbles into a kidnapping and stumbles his way through a tale of double-crossing, fraud, possibly murder and nihilism. Besieged by piss-stained rugs (which really tied the room together), severed toes, dirty underwear, trippy nightmares and sperm thievery. Lebowski is (in)ably aided by Walter, a Vietnam obsessed survival nut who won't roll on Shabbos. John Goodman is a tour-de-force of scene stealing brilliance as Walter. Elsewhere the film is loaded with memorable cameos, in particular John Turturro as Jesus Quintana.
Loaded with great moments that only the Coens could pull off and limitlessly quotable, Lebowski is rightfully the film which has the biggest cult following in the Coens CV.
1988 -Die Hard
No contest. It's Die Hard. Come on! To clarify, it's not a Christmas film…It's THE Christmas film. This is the perfect action film. Intelligent, funny, exciting and with dashes of poignancy thrown in when needed. No action film is as intricately weaved with set ups and pay offs as Die Hard.
Willis would go from a sitcom star to an action specialist with one ill-fated trip to a large building. Effortless charisma and sardonic wit made Willis a great every-man hero. A hero is only as good as their villain and Alan Rickman is immense as Hans Gruber. He can outsmart everyone but doesn't have an answer for the dog-eared determination of John McClane.
1988 wasn't the best year in cinema history, but it can always pull out its trump card, Die Hard with a great deal of pride. Other highlights included, A Fish Called Wanda, Who Framed Roger Rabbit, Beetlejuice and They Live. Plenty of cult appeal certainly.
1978 – Halloween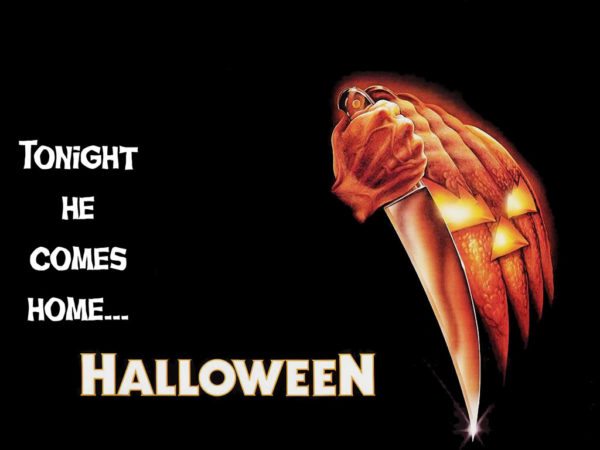 I grew up watching Superman. I love Superman. I love Christopher Reeve as Superman. I love Gene Hackman as Lex Luther. Such a tough, tough choice, but I've leant, by the closest margin in this entire article, toward Halloween.
What John Carpenter did with Halloween completely wrote the book on an entire genre, and it's not been better since. Everything he did broke rules. The film's opening is one of the best in Horror history. Eerie, creepy, and slow burning, it's a great introduction to one of cinemas most enduring faceless villains, Michael Myers.
Scream Queen, Jamie Lee Curtis is fantastic here. A career defining role. Carpenters stylish direction (and great score) and Dean Cundey's gorgeous photography ensure that visually, this is timeless.
1968 – 2001: A Space Odyssey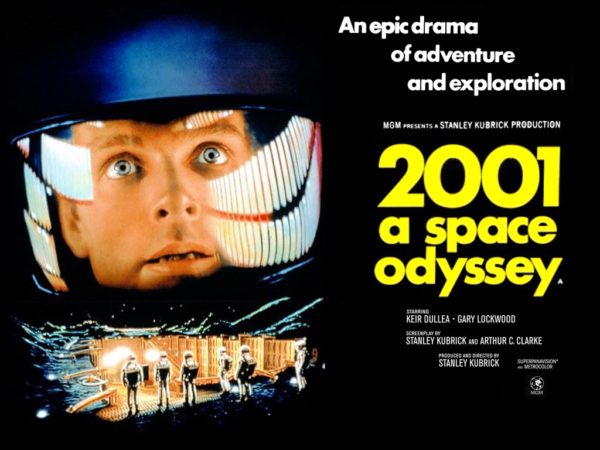 Another great year which also included Once Upon A Time In The West (had it come out in 67 or 69 it would be my pick), Bullit, Rosemary's Baby, Night Of The Living Dead and The Odd Couple.
2001 is a weird film but it's one of the most engrossing films ever made. Visually resplendent with some fantastic effects which still hold up to this day. The three act structure taking us through three ages of technology, human development and being, invite the audience to decipher the meaning behind the visuals. Kubrick takes things a slightly more openly interpretive avenue than Arthur C Clarke's original novel (Clarke also co-wrote the screenplay, ensuring his vision still remained to a point).
There's no score here but a quite brilliant use of some perfectly fitting classical tracks (including Strauss). 2001 is one of a kind and the film if at all possible, should be seen on the big screen (it regularly gets shown in London).
Let us know your thoughts below. What are you favourite films from the years of 8? And for what it's worth… 58 – Vertigo, 48 – Bicycle Thieves, 38 – Angels With Dirty Faces and…I'll leave it there.
Tom Jolliffe