It has been revealed that Black Panther has a larger budget than other recent Marvel movies.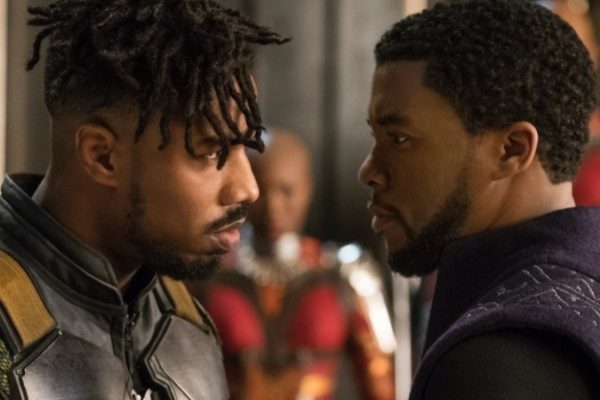 Ryan Coogler's film is nearly upon us and fans are excited to see what the latest Marvel Cinematic Universe offering has in store for them. Apparently, whatever they see will have cost a little more to make than recent outings by the studio.
Marvel Studios president Kevin Feige has revealed to Vulture that Black Panther's budget was slightly above that of other recent MCU films, mostly because of the effort in bringing the world of Wakanda to life.
"I hope you can tell from watching the movie," Feige explained, "but the resources devoted to this movie are equal to and in fact surpass our last couple of movies."
"It's a big story that deserves to be told in a big way, for all of the cultural and political reasons that people talk about, but also because it's such a key corner of our Marvel universe, and has been for decades and decades," Feige continued. "We wanted to do it justice, and we have a studio with Disney, and leaders with Alan Horn and Bob Iger, who supported us a hundred percent."
SEE ALSO: Read our review of Black Panther here
After the events of Captain America: Civil War, King T'Challa returnsohome to the reclusive, technologically advanced African nation of Wakanda to serve as his country's new leader. However, T'Challa soon finds that he is challenged for the throne from factions within his own country. When two foes conspire to destroy Wakanda, the hero known as Black Panther must team up with C.I.A. agent Everett K. Ross and members of the Dora Milaje, Wakandan special forces, to prevent Wakanda from being dragged into a world war.
Black Panther sees Ryan Coogler (Creed) directing Chadwick Boseman as T'Challa alongside Lupita Nyong'o as Nakia, Michael B. Jordan as Erik Killmonger, Danai Gurira as Okoye, Winston Duke as M'Baku, Forest Whitaker as Zuri, Daniel Kaluuya as W'Kabi, Angela Bassett as Ramonda, Florence Kasumba as Ayo, Martin Freeman as Everett Ross, Andy Serkis as Ulysses Klaue, Letitia Wright as Shuri, Sterling K. Brown as N'Jobu, John Kani as King T'Chaka and Nabiyah Be as Nightshade.