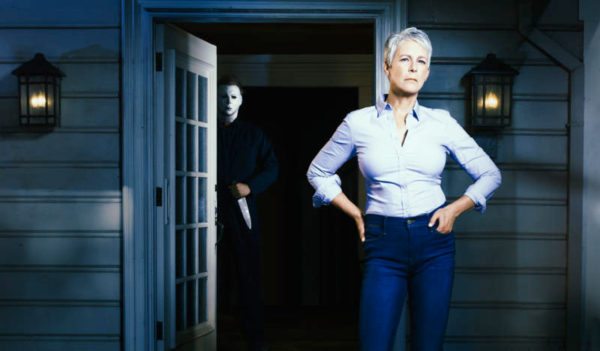 It was only a couple of weeks ago that the returning Laurie Strode shared her first picture from that famous Haddonfield porch. Now Jamie Lee Curtis has posted the following image that appears to suggest her time on the Halloween sequel is at an end.
Does this mean that the original scream queen's role is merely a cameo, or just that the production is shooting at a rapid pace and her scenes are in the can? Here's hoping it's the latter.
SEE ALSO: Jamie Lee Curtis shares new Halloween photo in character as Laurie Strode
SEE ALSO: John Carpenter discusses his involvement with the new Halloween movie
Halloween is being directed by David Gordon Green from a script by Green and Danny McBride, and serves as a direct sequel to the first movie, ignoring all of the other instalments. In addition to Jamie Lee Curtis (Laurie Strode) and Nick Castle (Michael Myers), the film stars Judy Greer (War for the Planet of the Apes), Andi Matichak (Orange Is the New Black), Will Patton (Shots Fired), Virginia Gadner (Runaways), Miles Robbins (Mozart in the Jungle), Dylan Arnold (Mudbound) and Drew Scheid (Stranger Things).
Halloween is is set for release on October 19th, 2018.