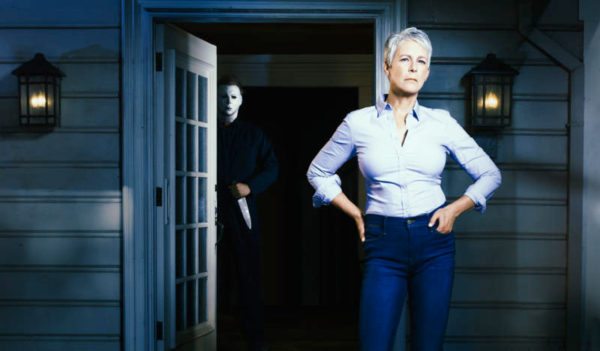 Last week, production kicked off on the latest instalment in the Halloween franchise, which not only sees the return of Jamie Lee Curtis as Laurie Strode and Nick Castle as Michael Myers, but also brings back John Carpenter to the franchise he created 40 years ago.
Carpenter is serving as executive producer on the new movie, which is being directed by David Gordon Green from a script he penned with Danny McBride, and speaking to Rotten Tomatoes, the legendary filmmaker has discussed what tempted him back to the series for the first time since Halloween II.
"You know, you know I talked about the Halloweens for a long time, the sequels — I haven't even seen all of them. I don't even know what really was there — but finally, it occurred to me: Well if I'm just flapping my gums here, talking about it, why don't I try to make it as good as I can? I could offer advice. I could talk to the director. I like the director very much. I like the script. So, you know, stop throwing rocks from the sidelines and get in there and try to do something positive."
SEE ALSO: Get a peek at the new Michael Myers in this leaked Halloween set photo
In addition to his role as executive producer, Carpenter also plans to score the film, which will ignore all of the previous sequels and serve as a direct follow-up to the original movie.
Halloween is set for release on October 19th, 2018 and sees Michael Myers out for revenge 40 years after he first terrorised Laurie Strode. In addition to Jamie Lee Curtis (Laurie Strode) and Nick Castle (Michael Myers), the film stars Judy Greer (War for the Planet of the Apes), Andi Matichak (Orange Is the New Black), Will Patton (Shots Fired), Virginia Gadner (Runaways), Miles Robbins (Mozart in the Jungle), Dylan Arnold (Mudbound) and Drew Scheid (Stranger Things).
SUPPORT FLICKERING MYTH: Help us keep the lights on by backing us on Patreon