The Dark Nights: Metal tie-in Dark Knights Rising: The Wild Hunt #1 is set for release this Wednesday, and you can take a look at a preview below courtesy of DC Comics…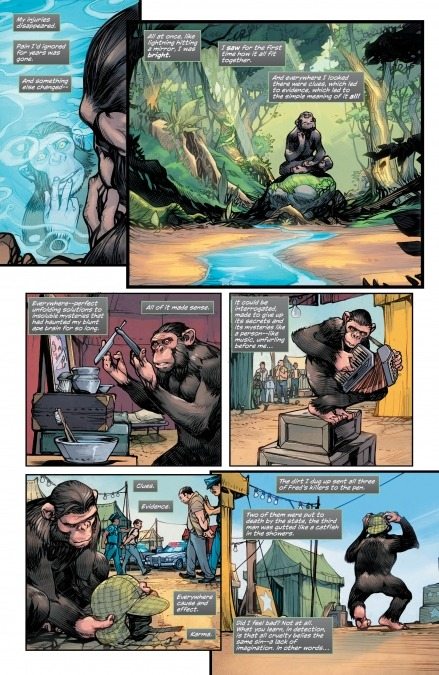 Continued from the pages of the bestselling DARK NIGHTS: METAL! The Dark Knights ride through the farthest reaches of the Multiverse to track down the unlikeliest of teams: The Flash, Cyborg, Raven and Detective Chimp. The mission: keep these heroes from completing their desperate quest to save all of existence! Plus, Challengers' Mountain crackles with dark energy that will release an army of the world's worst nightmares into the streets of Gotham City!
This one-shot also answers the question: Where are the Metal Men? And who is the latest addition to the team?
Dark Knights Rising: The Wild Hunt #1 is out on February 14th, priced $4.99.
Via Den of Geek