In January, it was announced that 20th Century Fox has decided to push back the release of the X-Men spinoff The New Mutants from this coming April to February 2019.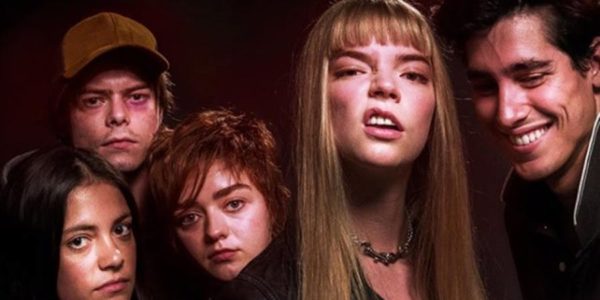 The official reason given was to move it out of the way of Deadpool 2, but rumours suggested that the film – marketed heavily as a horror – was simply not scary enough. It was later rumoured that the film will undergo "significant" reshoots, even going so far as to introduce a new character entirely, and now it seems that has been confirmed by actress Anya Taylor-Joy, who has spoken to The Playlist about the delay, describing it as "frustrating" and "disappointing".
"Well, the only thing that I could say, without being in trouble, is that it being delayed is disappointing, frustrating in fact, because we were all very excited for it to be released on April 13th, and I don't mean just disappointing for me, but I'm sure there are a lot of other fans that were looking forward to seeing it," said Taylor-Joy.
"I do think that there is a great responsibility to make sure the movie is done right and that we deliver the fans something that they can all feel happy about and excited about," she added. "So, I don't think it being delayed is a bad thing because it's definitely more important to make sure that we get it right than rushing to make a date. So, hopefully, all of these reshoots and adding of the new character that will give the fans an altogether satisfactory, wonderful product."
SEE ALSO: Maisie Williams discusses the delay and "frightening" tone of The New Mutants
SEE ALSO: The New Mutants "is probably the hardest PG-13 ever made", according to Josh Boone
X-Men: The New Mutants is directed by Josh Boone (The Fault in Our Stars), and features a cast includes Maisie Williams (Game of Thrones) as Rahne Sinclair/Wolfsbane, Anya Taylor-Joy (The Witch) as Illyana Rasputin/Magik, Charlie Heaton (Stranger Things) as Sam Guthrie/Cannonball, Henry Zaga (13 Reasons Why) as Roberto da Costa/Sunspot, Blu Hunt (The Originals) as Danielle Moonstar/Mirage and Alice Braga (Queen of the South) as Dr. Cecilia Reyes. It is set for release on February 22nd, 2019.