Given the sheer size of the cast of Avengers: Infinity War, it's clear that some characters are going to be given a lot more to do than others as director's Joe and Anthony Russo attempt to juggle the roster of the Marvel superhero epic. And, during an interview with Fandango to coincide with the release of the new trailer, co-director Joe has revealed which characters are going to be seeing the most screen time in the hotly-anticipated blockbuster:
"Interestingly enough, I'll start out by saying Thanos, even though he's not a character that had a huge preexisting story in the Marvel universe. He was a threat but he was not developed in any way up to this point. Thanos has an incredible amount of screen time in this film, in a lot of ways I would say it's his movie. Our job when we make these films — and what we feel is important to us — is to surprise the audience. We wanted to tell a story that they weren't expecting, and the story is told from the point of view of a villain, which I think is also really unique and risky for a commercial film that will surprise the audience. I think this is a market where the audience really enjoys innovation and disruption, and we want to do something innovative in this space. So I think Thanos has an incredible amount of screen time."
It also sounds like it is going to be good news for fans of Chris Hemsworth's God of Thunder, as Russo added that: "I think you'll find that Thor has a really interesting arc in the film. He hasn't been at the forefront of other Avengers movies but he certainly has a very important role in this film. So I'll say, Thanos and Thor."
SEE ALSO: Marvel's Avengers: Infinity War breaks ticket pre-sales record in just six hours
We already know that some characters such as Captain Marvel and The Wasp are being held back for Avengers 4, but it's become pretty clear from the marketing that others such as Hawkeye and Ant-Man may get very little in the way of screen time, if anything. However, Joe went on to reassure fans that whoever misses out in Infinity War will get their time in the spotlight in the as-yet-untitled sequel:
"Part of the reason that we decided to make Avengers 3 and 4, was just the pure level of ambition involved in the movies. It's an unprecedented amount of characters I think in a commercial film… In a movie with 40 characters people are going to have varying degrees of investment in the story. They're either going to be either really high investment or low investment, and high screen time or lower screen time. We knew that because we had two films, Avengers 3 and 4, that in one movie we could push people to the forefront but then we could pull back in the second film and push other characters to the forefront who had less screen time in the first movie. We did have the opportunity to divide it up that way. So if you feel like one of your favorite characters didn't get enough screen time in Avengers 3, well then wait 'til Avengers 4."
SEE ALSO: The Flickering Myth Reaction to the new Avengers: Infinity War trailer
SEE ALSO: Avengers: Infinity War gets a batch of stylised illustrated posters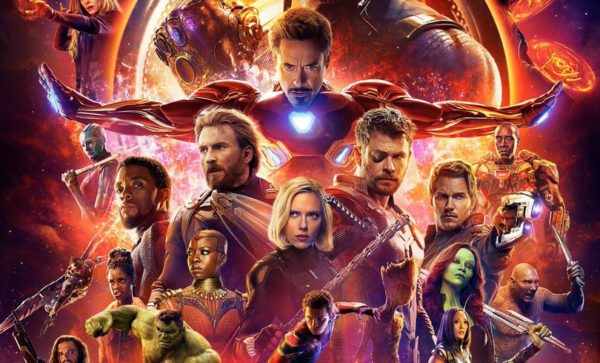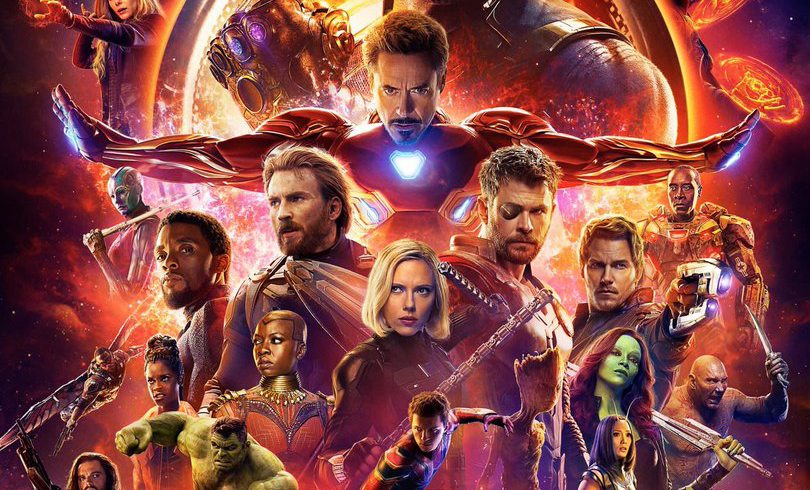 An unprecedented cinematic journey ten years in the making and spanning the entire Marvel Cinematic Universe, Marvel Studios' "Avengers: Infinity War" brings to the screen the ultimate, deadliest showdown of all time. The Avengers and their Super Hero allies must be willing to sacrifice all in an attempt to defeat the powerful Thanos before his blitz of devastation and ruin puts an end to the universe.
Avengers: Infinity War opens on April 27th 2018 and will feature an all-star cast including Robert Downey Jr. (Iron Man), Chris Evans (Captain America), Mark Ruffalo (Hulk), Chris Hemsworth (Thor), Scarlett Johansson (Black Widow), Jeremy Renner (Hawkeye), Chadwick Boseman (Black Panther), Tom Holland (Spider-Man), Sebastian Stan (Winter Soldier), Anthony Mackie (Falcon), Paul Rudd (Ant-Man), Paul Bettany (Vision), Elizabeth Olsen (Scarlet Witch), Don Cheadle (War Machine), Josh Brolin (Thanos), Benedict Cumberbatch (Doctor Strange), Benedict Wong (Wong), Chris Pratt (Star-Lord), Zoe Saldana (Gamora), Dave Bautista (Drax), Bradley Cooper (Rocket), Sean Gunn (Rocket, Kraglin), Vin Diesel (Groot), Karen Gillan (Nebula), Pom Klementieff (Mantis), Tessa Thompson (Valkyrie), Tom Hiddleston (Loki), Samuel L. Jackson (Nick Fury), Cobie Smulders (Maria Hill), Benicio Del Toro (The Collector), Danai Gurira (Okoye), Winston Duke (M'Baku) and Peter Dinklage and Terry Notary in as-yet-unrevealed roles.