After making her full debut as the Scarlet Witch in Avengers: Age of Ultron, Elizabeth Olsen's Wanda Maximoff will be reuniting with Earth's Mightiest Heroes next month as Marvel unleashes its hugely-anticipated superhero blockbuster Avengers: Infinity War.
Infinity War reunites Olsen with Captain America: Civil War directors Joe and Anthony Russo, and during an interview with Coming Soon, the actress has been explaining the differences between a Russo brothers-directed Avengers and Joss Whedon-helmed Avengers.
"The biggest difference is that Joss wrote everything. When he writes them, he plays every single character in, like, a cabin and he does the fighting sequences as much as he can and then he writes it. I think the main difference is that the Russos delegate and they trust everything that they've delegated things to. Not saying Joss didn't, but that's a lot of pressure to be a director and then go home to also do rewrites for the next week.
"So I think it's just as it gets bigger, things become more specific to different departments and I think it allows maybe even a freedom within the dialogue sometimes, because there's a space some of us have the ability to step out and not be on the page. Not saying that one's better than the other, because Joss knows these characters better than maybe each one of the individuals do because he lives it and breathes it, and the Russos at the beginning of filming are like, 'You're in control of your character. If there are things you think we missed, please participate, please say.'"
SEE ALSO: More new footage revealed in latest Avengers: Infinity War TV spots
As we've seen in the trailers, Infinity War will pick up with Scarlet Witch and Vision focusing on their relationship, only for that to come under threat when Thanos and his forces look to get their hands on the Mind Stone currently housed in Vision's forehead. Olsen and her co-star Paul Bettany went on to share a few words on their characters' relationship, and what they have been up to since the events of Civil War.
"We have stayed separate teams and the people on Cap's side have been fighting more rogue missions," said Olsen. "Hence, we all look a bit different to suggest being in hiding and we've been trying to within that time find points of meeting in different places in order to try and forward our relationship."
"I think that Vision's been on this quest to understand what being human is and I think Scarlet Witch [has] in a large degree helped him figure that out and what love is," added Bettany. "(Singing) 'I wanna know what love is?' It's in the movie, that's the scene the paparazzi (shot). 'I wanna know what love is? Yeah, so they're trying to figure that out."
SEE ALSO: Marvel allowed Avengers: Infinity War writers "big swings" with regards to character deaths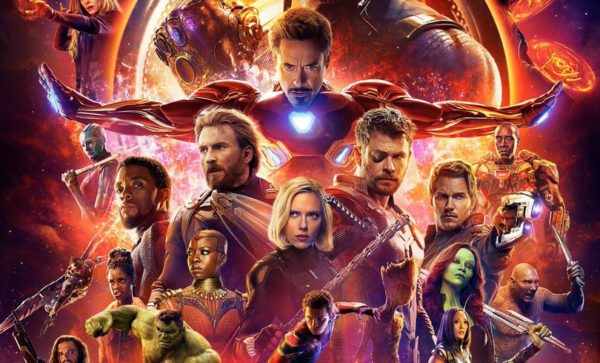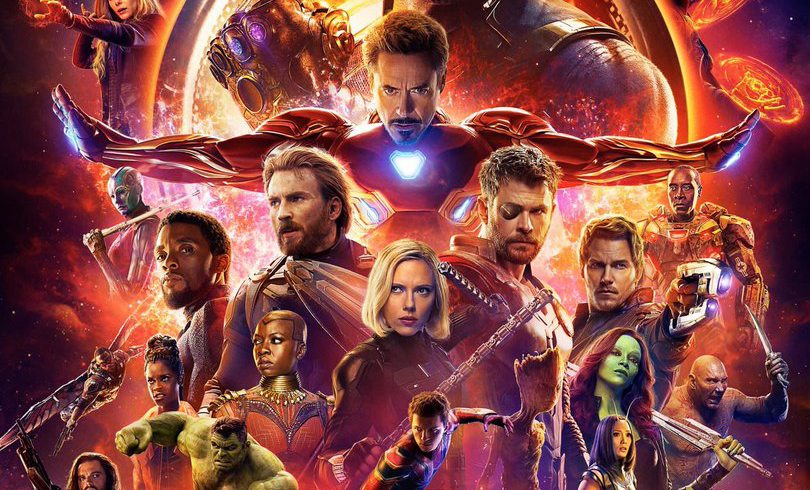 An unprecedented cinematic journey ten years in the making and spanning the entire Marvel Cinematic Universe, Marvel Studios' "Avengers: Infinity War" brings to the screen the ultimate, deadliest showdown of all time. The Avengers and their Super Hero allies must be willing to sacrifice all in an attempt to defeat the powerful Thanos before his blitz of devastation and ruin puts an end to the universe.
Avengers: Infinity War opens on April 27th 2018 and will feature an all-star cast including Robert Downey Jr. (Iron Man), Chris Evans (Captain America), Mark Ruffalo (Hulk), Chris Hemsworth (Thor), Scarlett Johansson (Black Widow), Jeremy Renner (Hawkeye), Chadwick Boseman (Black Panther), Tom Holland (Spider-Man), Sebastian Stan (Winter Soldier), Anthony Mackie (Falcon), Paul Rudd (Ant-Man), Paul Bettany (Vision), Elizabeth Olsen (Scarlet Witch), Don Cheadle (War Machine), Josh Brolin (Thanos), Benedict Cumberbatch (Doctor Strange), Benedict Wong (Wong), Chris Pratt (Star-Lord), Zoe Saldana (Gamora), Dave Bautista (Drax), Bradley Cooper (Rocket), Sean Gunn (Rocket, Kraglin), Vin Diesel (Groot), Karen Gillan (Nebula), Pom Klementieff (Mantis), Tessa Thompson (Valkyrie), Tom Hiddleston (Loki), Samuel L. Jackson (Nick Fury), Cobie Smulders (Maria Hill), Benicio Del Toro (The Collector), Danai Gurira (Okoye), Winston Duke (M'Baku) and Peter Dinklage and Terry Notary in as-yet-unrevealed roles.