In a little over a month's time, Avengers: Infinity War will hit theaters around the world as Marvel brings together its entire Cinematic Universe for what promises – along with its as-yet-untitled sequel Avengers 4 – to serve as both the culmination of the first ten years of the MCU, and a new beginning for the franchise.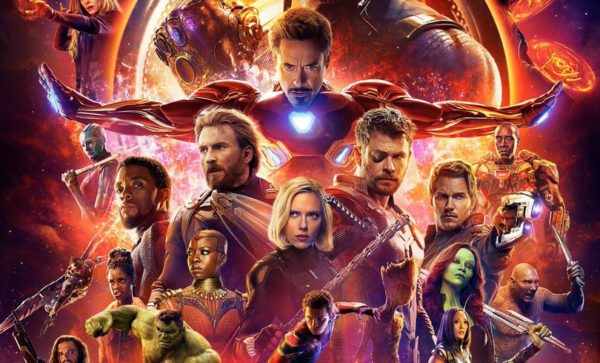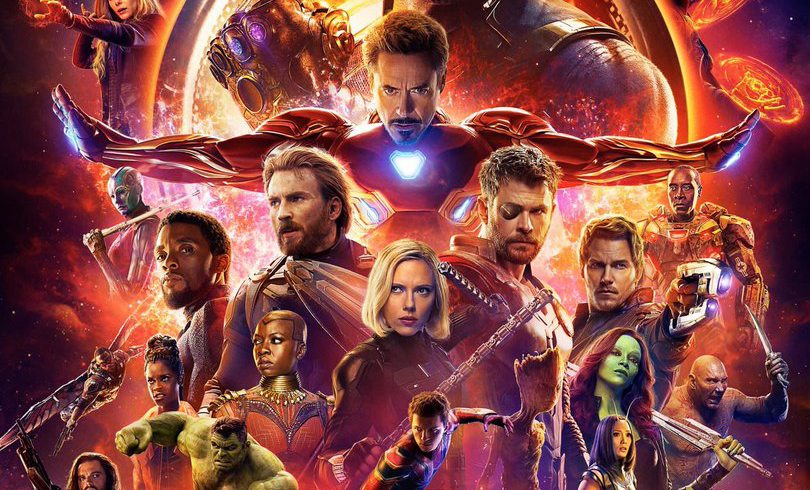 With that in mind – and the fact that Earth's Mightiest Heroes are facing their gravest threat yet in Josh Brolin's Thanos – there's a lot of expectation that some of the Avengers won't make it out of the two movies alive. Marvel Studios chief Kevin Feige has already teased that there will be deaths – and that fans should "be careful what they wish for" – and now screenwriters Christopher Markus and Stephen McFeely have revealed that Marvel allowed them to take "big swings" with their characters.
"I know nothing about deaths," Markus told the Toronto Sun, "but if there's a good story reason for it, they were open to anything. We didn't want to cut off a flower just as it's beginning to bloom. But a nice big flower? Maybe."
"Marvel allowed us big swings," added McFeely clarified. "So there wasn't a mandate that everything had to get tied up in a neat bow so that they could continue with another one and another one. These movies are the most successful when the characters undergo big changes and in certain cases when some are escorted off the stage."
SEE ALSO: Avengers Dead Pool: Who Doesn't Make It Out of Infinity War Alive?
SEE ALSO: Rumour: Silver Surfer to appear in Avengers: Infinity War
Based on those comments, it sounds like we may be saying goodbye to one or two beloved heroes in Infinity War. Let us know who you think may be on borrowed time in the comments below…
An unprecedented cinematic journey ten years in the making and spanning the entire Marvel Cinematic Universe, Marvel Studios' "Avengers: Infinity War" brings to the screen the ultimate, deadliest showdown of all time. The Avengers and their Super Hero allies must be willing to sacrifice all in an attempt to defeat the powerful Thanos before his blitz of devastation and ruin puts an end to the universe.
Avengers: Infinity War opens on April 27th 2018 and will feature an all-star cast including Robert Downey Jr. (Iron Man), Chris Evans (Captain America), Mark Ruffalo (Hulk), Chris Hemsworth (Thor), Scarlett Johansson (Black Widow), Jeremy Renner (Hawkeye), Chadwick Boseman (Black Panther), Tom Holland (Spider-Man), Sebastian Stan (Winter Soldier), Anthony Mackie (Falcon), Paul Rudd (Ant-Man), Paul Bettany (Vision), Elizabeth Olsen (Scarlet Witch), Don Cheadle (War Machine), Josh Brolin (Thanos), Benedict Cumberbatch (Doctor Strange), Benedict Wong (Wong), Chris Pratt (Star-Lord), Zoe Saldana (Gamora), Dave Bautista (Drax), Bradley Cooper (Rocket), Sean Gunn (Rocket, Kraglin), Vin Diesel (Groot), Karen Gillan (Nebula), Pom Klementieff (Mantis), Tessa Thompson (Valkyrie), Tom Hiddleston (Loki), Samuel L. Jackson (Nick Fury), Cobie Smulders (Maria Hill), Benicio Del Toro (The Collector), Danai Gurira (Okoye), Winston Duke (M'Baku) and Peter Dinklage and Terry Notary in as-yet-unrevealed roles.