One of the stars of Bright, Joel Edgerton, has compared the critical and fan reception of the film with that of Star Wars: The Last Jedi.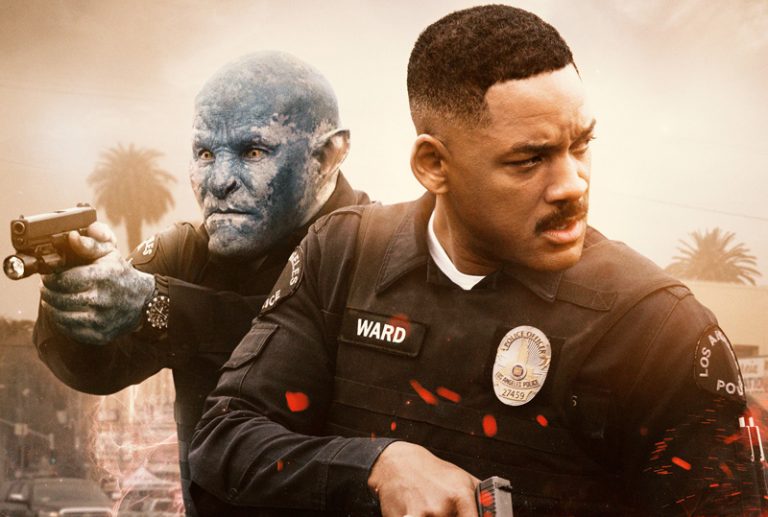 One can't assume that just because a film performs well with critics that fans will in turn love it, and inversely, one can't assume that because critics pan a movie, fans won't take to it.
Netflix's Bright found the latter part of that statement to be particularly accurate, as even though the film was received rather poorly by critics upon release, fans have responded far more positively, as Joel Edgerton recently explained to Collider:
"All I know is what was reported, which was something like—whatever number was reported—something like 11 million that first weekend," said Edgerton "Whatever it was, it amounted to a $100 million-plus opening weekend. But, I have to be honest, that's considering that people don't have to get in their car, go buy a ticket, go buy the popcorn. There's a certain age where you can roll over and press play on the remote control. But, according to them, the numbers were there."
Considering that Netflix has already announced a sequel to the film, the numbers, as Edgerton says, must be looking good. Edgerton also made a comparison with 2017's biggest hit, Star Wars: The Last Jedi, saying the situation with Bright was the exact opposite of what Lucasfilm found.
"And I think that would be supported by the wild discrepancy between the audience score and the Rotten Tomatoes aggregate score, it's almost the inverse of Star Wars [The Last Jedi]," Edgerton said. "You've got critics at 93 or 92%, and the audience gave it a 50-something, and you get to Bright, which is sort of slammed by critics, but it has a 90% audience score.
"I think there was a little bit of extra critical hate towards it because it's changing the landscape of the movie business, but I think Bright is maybe a movie that needs to be reviewed by public opinion rather than viewed through the highbrow prism of film criticism."
We will have to wait to see if Bright 2 will follow a similar path as its predecessor, but what do you think about Edgerton's comments? And what should we make of the seemingly widening divide between audiences and critics?
SEE ALSO: Joel Edgerton keen to reprise Uncle Owen role in Obi-Wan Star Wars spinoff movie
SEE ALSO: Netflix responds to Bright's critical mauling
Set in an alternate present-day where humans, orcs, elves and fairies have been coexisting since the beginning of time, this action-thriller directed by David Ayer (Suicide Squad, End of Watch, writer of Training Day) follows two cops from very different backgrounds. Ward, a human (Will Smith), and Jakoby, an orc (Joel Edgerton), embark on a routine night patrol that will alter the future of their world as they know it. Battling both their own personal differences as well as an onslaught of enemies, they must work together to protect a young female elf and a thought-to-be-forgotten relic, which in the wrong hands could destroy everything.
Bright features a cast that includes Will Smith, Joel Edgerton, Noomi Rapace, Lucy Fry, Edgar Ramirez, Ike Barinholtz, Happy Anderson, Kenneth Choi, Brad William Henke, Andrea Navedo, Dawn Olivieri, Veronica Ngo, Alex Meraz and Jay Hernandez.