Tozai Games have announced that their action puzzling masterpiece, Lode Runner Legacy, will be arriving on the Nintendo Switch this spring.  Lode Runner Legacy takes all the best parts of the 1983 classic and gives it a modern twist that Switch gamers are sure to love.  Check out the new trailer below.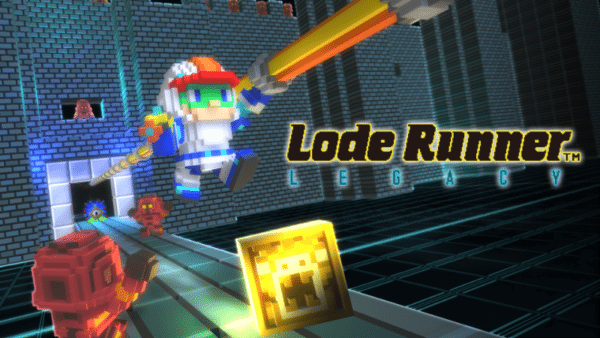 In Lode Runner Legacy players control our running friend as he sets out to retrieve the stolen gold from the myriad of enemies in the Evil Empire's labyrinth.  Each puzzle provides a unique challenge that will test player's puzzle solving techniques and strategies with one such strategy being to shoot through the floor to either trap enemies or collect gold.
A new Craft Mode will allow players to create their own levels, characters and items and share these online with other players from around the world.  By selecting World Levels mode players will be able to challenge themselves by taking on those levels created by others.
Lode Runner Legacy also includes a brand new Two Player mode allowing a friend to join in, providing you have two Joy-Cons that is.  Even though this mode is offline it has online rankings allowing players to compete to achieve the highest score.
As well as the above new game modes, there is also a Classic mode which includes all 150 of the original Lode Runner levels as well as several hidden levels worth searching for.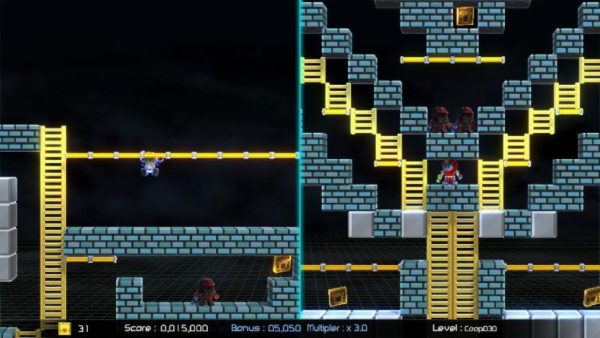 https://youtu.be/Dfl1ZVGvewM
Lode Runner Legacy will be available for the Nintendo Switch this spring.