With a new trailer set to land tomorrow, Freeform has unveiled a poster for its upcoming Marvel series Cloak & Dagger featuring Olivia Holt's Tandy Bowen and Aubrey Joseph's Tyrone Johnson; check it out here…
SEE ALSO: Watch two new promos for Marvel's Cloak & Dagger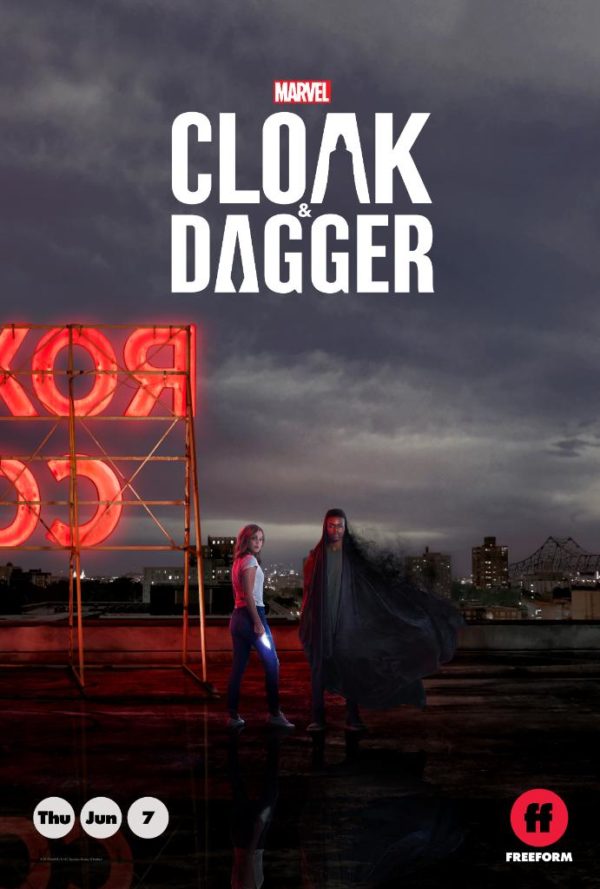 "Marvel's Cloak & Dagger" is a coming-of-age series based on the beloved Marvel characters.  Tandy Bowen and Tyrone Johnson come from starkly different backgrounds, each growing up with a secret they never dared share with another soul.
Once a privileged little girl, Tandy Bowen watched as her family was destroyed by a disastrous storm that uprooted her life. Now in her late teens, an unexpected encounter with a boy named Tyrone sparks a life changing event.
Young Tyrone Johnson wanted nothing more than to prove he was fearless. But when everything he held close was taken away, life taught Tyrone to be afraid. Now older and more sheltered, Tyrone closes himself off. But when he meets a girl named Tandy his life changes forever.