Though he is no longer directing The Flash, director Rick Famuyiwa (Dope) has another project relating to the comic book genre coming up. The Hollywood Reporter has announced Famuyiwa will write and direct an adaptation of Charles Burns' graphic novel Black Hole for Plan B and New Regency.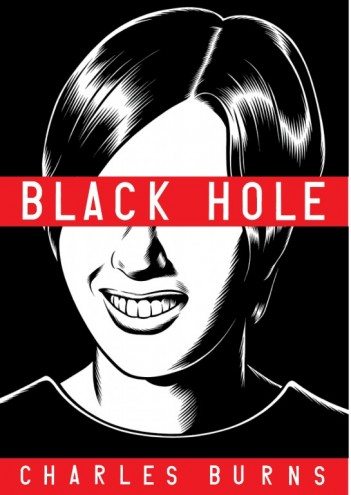 Burns wrote the 12-issue Black Hole series over a 10 year period before the story was collected as a graphic novel in 2005. Since then the film has been in-development on-and-off by various filmmakers, at one point with Neil Gaiman (American Gods) and Roger Avery (Pulp Fiction) to write and David Fincher (Gone Girl) to direct.
Black Hole follows a group of teenagers who contract a mysterious sexually transmitted disease known as 'the Bug' that causes physical mutations. The full synopsis of the graphic novel reads:
The setting: suburban Seattle, the mid-1970s. We learn from the outset that a strange plague has descended upon the area's teenagers, transmitted by sexual contact. The disease is manifested in any number of ways — from the hideously grotesque to the subtle (and concealable) — but once you've got it, that's it. There's no turning back. As we inhabit the heads of several key characters — some kids who have it, some who don't, some who are about to get it — what unfolds isn't the expected battle to fight the plague, or bring heightened awareness to it , or even to treat it. What we become witness to instead is a fascinating and eerie portrait of the nature of high school alienation itself — the savagery, the cruelty, the relentless anxiety and ennui, the longing for escape. And then the murders start.
There is no word on when Famuyiwa will begin production on Black Hole. He most recently directed the pilot for Showtime's The Chi, which was renewed for a second season, and the HBO film Confirmation with Kerry Washington, a film for which she was nominated for an Emmy Award.