Samuel Brace on Avengers: Infinity War…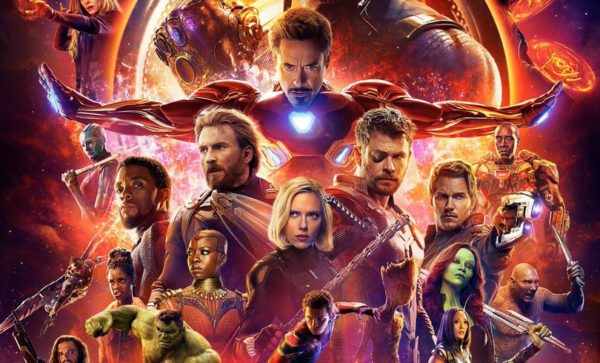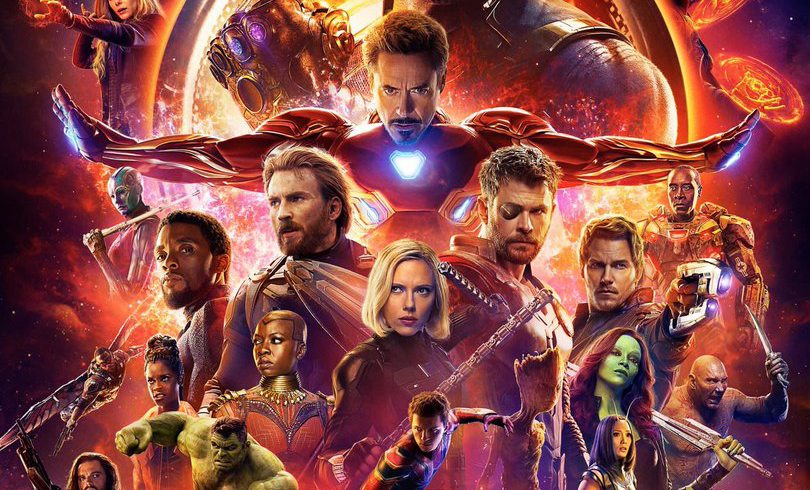 Avengers: Infinity War has an unenviable task ahead of it. On one hand it has a decade of marketing behind it and will undoubtedly reap a huge sum once it makes its long awaited bow at the box office; on the other, the metric for success regarding this Marvel cinematic extravaganza is not an easy one to define. There is considerable pressure on it, and the question certainly arises: what does success in this very specific example actually even constitute? At this point in time, taking into account the present day landscape, are the expectations at such a degree that Infinity War could realistically come to be perceived as a failure? And in what form would failure present itself? If we can, let's try and adumbrate the much anticipated movie's fate, navigate the various factors at play, and hope to come to some kind of conclusion on the matter.
The most tangible barometer for measuring a film's success, or lack thereof, is quite clearly the box office – after all, if everyone loves the movie, people will flock to see it, so I think it prudent that the financial realm be the basis for our analysis here. Nearly all those clued in to the cinematic sphere will be aware of what constitutes success financially, what kind of figure one should be impressed by and adversely, what sum would represent disappointment. Of course, there are some variables at play, most notably a film's budget. $400 million, for example, means a lot more to a film made for $100 million than one made for $300 million.
The current bench mark for a domestic mega hit is around $600 million – the likes of Star Wars: The Force Awakens, The Last Jedi, Titanic, Avatar, Jurassic World and the first Avengers film all exist in this space. This would, therefore, on the surface of things, seem to be the minimum expectation for Infinity War – anything below this number would without question be a disappointment. Considering, however, that the film's alleged budget is around $500 million, this of course changes the calculus just a little bit. It seems to me that we are probably looking at over $700 million for Infinity War to come home pleased with its work. I believe this to be quite achievable, especially considering the rhapsodic nature of the franchise's fandom and the concomitant hype regarding this particular cinematic instalment.
There is another facet to consider, however, and one that has only come into the picture very recently. Its name is Black Panther and its colossal and unexpected financial heroics have really put the cat amongst the pigeons. You see, Black Panther currently sits at $605 million domestically and is likely to finish up at around $650 million. Now, if Infinity War only reaches the $700 million mark and thus only edges out the most recent MCU solo offering by mere tens of millions, can that really be considered a success? Not to mention, if say the film is received in poor fashion by fans and critics, as a result just missing out on reaching Black Panther's colossal highs, Infinity War will quite obviously to me be seen as a failure at worst and a disappointment at best. After all, this is the film long promised, everything that the MCU has been building towards, it can't get away with being beaten by the solo debut of a hero with virtually zero mainstream familiarity.
How about if Infinity War bests the first Avengers offering ($623 million) but doesn't quite get past Jurassic World's impressive $652 million? If you don't want to call this a failure, could such a result be fairly labelled as a disappointment? I think it could and I think just might. Higher up the pecking order, there is surely little to no hope that Infinity War reaches the heights of The Force Awakens ($936 million), though I suppose anything is possible. Avatar's sum of $760 million (unadjusted of course) would appear to be far more achievable and one could safely assume this is a figure that Disney has in mind. An awful lot has to go right for this to become reality, however. Critical success and a meeting of fan expectation will both need to align for such a number to be reached.
Looking abroad, things become a little clearer, depending on how well things go in markets like China, South Korea, and Japan, there's a small chance we could be looking at the latest entry into the $2 billion club (joining Avatar, Titanic, and The Force Awakens). This might be a little too lofty a goal, however, and of course depends on how high the film flies at home. One would imagine that it would need to locate closer to $800 million domestically to have any kind of chance in climbing to such a heavenly figure. Failing to do so, however, would certainly not be indicative of failure itself, not at all – though failing to get past Avengers' $1.5 billion just might. Realistically, Infinity War will probably be happy with besting Jurassic World's $1.6 billion – no one would certainly disparage such an achievement.
With all this being said, it seems rather obvious to me that what constitutes success financially for Infinity War is a little harder to decipher than one might initially think. The financial bar is obscenely high but this is where we are. Considering budget, expectations, past and present box office results, Infinity War will have to play a different game than most. Of course, if the film goes on to reap something close to The Fate of the Furious numbers in China ($392 million), this will negate any slight short comings at home. With that being said, however, it appears to me quite clear that The Avengers and Black Panther, at the very least, will have to be vanquished rather handily for Infinity War to hold its head up high in its own back yard.
What do you think will constitute a financial success for Avengers: Infinity War? Let us know your thoughts in the comments below…
Samuel Brace