Clocking in at two-and-a-half hours, Marvel Studios' Avengers: Infinity War is the longest Marvel movie to date, surpassing the 147 minutes of directors Joe and Anthony Russo's previous film Captain America: Civil War. And it seems their next Marvel entry is going to be even longer.
Asked by Collider whether they expect Avengers 4 to run longer than Infinity War, Joe Russo responded "I do", before Anthony added that the rough cut "is pretty long… also I don't know you can even properly call it a rough cut because… it's more like an assembly."
"They [Disney] have never put a time…to their credit we've never gotten a time mandate from them," said Anthony, with Joe going on to state that: "I'd say it could easily be a three-hour film, but I'll say we work very hard on the material. We like it to play at a certain pace…I'm sure that will squeeze it. I do think it will be longer than Avengers 3."
SEE ALSO: Read our reviews of Avengers: Infinity War here and here
Avengers: Infinity War begins its worldwide roll out today, and the film is expected to open with around $500 million at the global box office this weekend.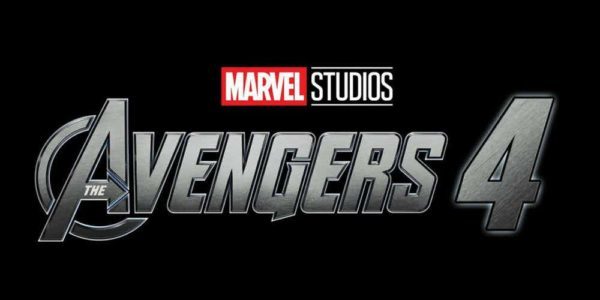 An unprecedented cinematic journey ten years in the making and spanning the entire Marvel Cinematic Universe, Marvel Studios' "Avengers: Infinity War" brings to the screen the ultimate, deadliest showdown of all time. The Avengers and their Super Hero allies must be willing to sacrifice all in an attempt to defeat the powerful Thanos before his blitz of devastation and ruin puts an end to the universe.
Avengers: Infinity War opens on April 27th 2018 and will feature an all-star cast including Robert Downey Jr. (Iron Man), Chris Evans (Captain America), Mark Ruffalo (Hulk), Chris Hemsworth (Thor), Scarlett Johansson (Black Widow), Jeremy Renner (Hawkeye), Chadwick Boseman (Black Panther), Tom Holland (Spider-Man), Sebastian Stan (Winter Soldier), Anthony Mackie (Falcon), Paul Rudd (Ant-Man), Paul Bettany (Vision), Elizabeth Olsen (Scarlet Witch), Don Cheadle (War Machine), Josh Brolin (Thanos), Benedict Cumberbatch (Doctor Strange), Benedict Wong (Wong), Chris Pratt (Star-Lord), Zoe Saldana (Gamora), Dave Bautista (Drax), Bradley Cooper (Rocket), Sean Gunn (Rocket, Kraglin), Vin Diesel (Groot), Karen Gillan (Nebula), Pom Klementieff (Mantis), Tessa Thompson (Valkyrie), Tom Hiddleston (Loki), Samuel L. Jackson (Nick Fury), Cobie Smulders (Maria Hill), Benicio Del Toro (The Collector), Danai Gurira (Okoye), Letitia Wright (Shuri), Winston Duke (M'Baku), Terry Notary (Cull Obsidian), Tom Vaughan-Lawlor (Ebony Maw), Carrie Coon (Proxima Midnight), Michael James Shaw (Corvus Glaive) and Peter Dinklage in an as-yet-unrevealed role.